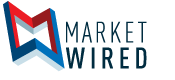 RingCentral Office Named Best Business VoIP Software on CrowdReviews.com
/EINPresswire.com/ -- SANTA FE, NM--(Marketwired - October 05, 2016) - CrowdReviews.com, an online platform for software reviews and ratings, has awarded RingCentral Office® the position as best business VoIP software based on client reviews and experiences. The rankings featured on CrowdReviews.com showcase the leading providers of voice-over-IP software for businesses based on their rankings produced by a transparent algorithm.
The rankings on CrowdReviews.com are determined through the use of an algorithm rather than a manual method using a number of different factors. The primary factors the algorithm uses include review strength, sentiment strength, engagement strength, profile strength, and verified status. Each of these factors is comprised of several sub-factors outlined on CrowdReviews.com, giving buyers and reviewers insight into how the algorithm scores and determines placement within the rankings. Those interested in learning more about the algorithm can learn more by visiting the link provided below:
http://www.crowdreviews.com/how-do-we-rank
CrowdReviews.com encourages those interested in leaving a review to attach their LinkedIn profile prior to writing the review to ensure that buyers understand their review is being left by a real person with a professional online profile. Reviewers are able to choose whether to attach their name to the recommendation, or if they would like to leave their review anonymously. While there is a choice on the matter, reviews that are left with a name attributed to them and with a LinkedIn profile attached are given more weight by the algorithm.
To view the rankings of the best business VoIP software visit:
https://www.crowdreviews.com/best-business-voip-software
Those interested in joining CrowdReviews.com can visit the following page to register or claim their profile:
http://www.crowdreviews.com/#registration
About CrowdReviews.com
CrowdReviews.com is a reviewing platform that ranks more than 500 software categories and 200 service categories.
About RingCentral
More than 350,000 businesses worldwide rely on RingCentral for their business communications needs. It's a capable platform that offers more than VoIP phone service or cloud PBX. RingCentral delivers complete unified communications as a service (UCaaS). Breaking down the barriers created by traditional on-premise PBX hardware, RingCentral's cloud-based communication and collaboration platform offers a comprehensive set of capabilities that unify voice, business messaging, team collaboration, video conferencing, and online meetings.
Contact Information
Samuel Powers
941-257-4559
530-B Harkle Road
STE 100
Santa Fe, NM 87505