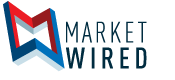 JN Phillips Auto Glass/Windshield Centers Announces Launch of Comprehensive Windshield ADAS Calibration Program
As Part of Launch, JN Phillips/Windshield Centers Has Collaborated With Pilkington NSG on Bringing Industry-Leading ADAS Calibration Tools
/EINPresswire.com/ -- WOBURN, MA -- (Marketwired) -- 10/06/16 -- JN Phillips Auto Glass/Windshield Centers today announced its ADAS Windshield Calibration Program will be rolled out to its service centers, mobile technicians and support facilities during the upcoming months. This comprehensive program, under development for more than a year, includes training, education, system upgrades, and the adoption of field-based calibration technology tools suited to the automotive glass replacement industry.
Central to the development of this initiative, JN Phillips Auto Glass/Windshield Centers joined with Pilkington NSG, the world's leading OE glass manufacturers to engage in detailed quality control field testing and assist in product development of their OPTI-AIM ™ system -- across several months.
The OPTI-AIM ™ system is the tool that could become the standard for calibration of windshield-mounted ADAS systems during the windshield replacement process.
Advanced Driver Assistance Systems (ADAS) are continually being added to new vehicles coming off of assembly lines. Both the European Union and the United States are mandating that all vehicles be equipped with ADAS systems (autonomous emergency-braking systems and forward-collision warning systems) by 2020.
Calibration is essential to insure the proper operation of the camera and other sensor devices that reside on or near the windshield. Most ADAS cameras are placed by OE car makers behind the rear view mirror, and sit in a bracket that is attached to the windshield.
"This calibration system has performed exceptionally well through many months of field testing, in both in-shop and mobile service settings, and across a range of domestic and foreign vehicles. We have appointed a team of executive leaders, subject matter experts and field service technician leads, all of whom are working diligently in the calibration testing and program design and rollout. This is a significant investment for our Companies as the calibration program and the OPTI-AIM ™ tool will be rolled out to service each location in all of our markets," says Maureen Confalone, Managing Director of JN Phillips/Windshield Centers.
The mounting of sensors and mini cameras is the newest in standard safety equipment. Basic sensors already perform a number of safety precautions such as alerting drivers of a passing vehicle entering a blind spot, adaptive cruise control, lane-departure warning alerts, front wheel guidance to keep wheels inside lane markers, and auto braking for collision avoidance.
When the mandate for ADAS systems in all vehicles is enacted in 2020, the demand for proven auto body calibration tools will skyrocket. Early studies have already shown a 15% drop in property claims in vehicles equipped with auto braking technology.
About JN Phillips Auto Glass/ Windshield Centers
Headquartered in Woburn, Massachusetts, JN Phillips Auto Glass / Windshield Centers is the country's #2 auto glass service retailer, serving consumers, fleets and Insurance partners through company stores in 12 states and through a national service affiliate network covering the entire U.S. JN Phillips / Windshield Centers provides fast-response, high quality mobile and in-shop auto glass fulfillment with a focus on the use of technology to transform the traditional business model of glass service into a faster, more digital centric fulfillment business. The company is owned and guided by its CEO, Robert J. Rosenfield and a seasoned management team.
For more information, please visit www.jnphillips.com or www.windshieldcenters.com
Press Contact:
Victor Cruz
MediaPR.net, Inc.
vcruz@mediapr.net