BCAST launches "I Can FLY" virtual reality initiative to bring Veterans with physical disabilities live streaming video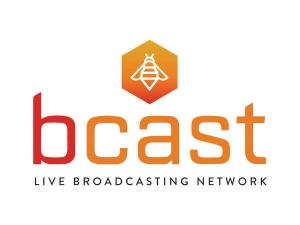 Live Streaming Platform BCAST launches "I Can FLY" virtual reality initiative to bring Veterans with physical disabilities -in experience- live streaming video
RESTON, VIRGINIA, UNITED STATES, September 26, 2016 /
EINPresswire.com
/ -- Social media live streaming platform BCAST announced today its launch of the "I Can Fly" initiative designed to use virtual reality to bring real life LIVE Broadcast experiences to veterans with physical disabilities.
Mike Hodge-BCAST CEO explains: "The technology now exists for us to enable veterans with disabilities the opportunity to enjoy 360 degree virtual reality live broadcasts that come as close to actually being immersed in the experience as is possible. Imagine an immobile disabled Veteran using a VR headset and BCAST being able to view LIVE motorcycle racing, skiing, sky diving, mountain climbing, etc as if they were there. We intend to reach out across America and challenge everyone to help us generate exciting live streaming content in every subject imaginable using next generation 360 cameras. Hopefully this will provide our VETs with disabilities in some small way a quality of life improvement" .
BCAST will be partnering with a number of VR headset/camera manufacturers/ WebVR and action sports groups in an effort to work with our veterans to maximize the opportunity for them to enjoy this new technology. The BCAST Platform is free of charge to use. BCAST has targeted November 11th, 2016 -Veterans day-as the official launch date for the: " I Can Fly" initiative.
About BCAST.
BCAST is a cloud based mobile social broadcasting network/platform which provides "live" broadcasting capabilities to and from mobile devices, the web and smart TV's with a focus on sports, celebrities and new. BCAST is available in the iOS App Store, on Google Play and on the web at
www.bcast.com
.
Michael Hodge
BCAST
703-879-1950
email us here