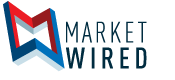 Evergreen Pacific Partners Sells Majority Stake in Vantage Mobility, Inc.
/EINPresswire.com/ -- Evergreen Pacific Partners (Evergreen), Washington State's largest private equity fund, announced today it has sold to Nautic Partners its majority stake in Phoenix-based Vantage Mobility, Inc. (VMI), a leader in the manufacture and distribution of wheelchair accessible vehicles.
"We're pleased with the impact our investment and operational engagement has had in the past two and a half years as the company has grown its national footprint, increased market-share, and importantly, continued to give the freedom of mobility to the physically challenged across America," said Tim Bernardez, a co-founder and managing partner at Evergreen Pacific Partners. "It has been pleasure to partner with a very strong management team to grow the business."
Evergreen Pacific Partners, which manages two private equity funds totaling $700 million, invests in traditional buyouts, management led buyouts, and growth equity investments involving traditional middle-market companies in the Western U.S. and Canada. Its investors include foundations, endowments, pension funds, and West Coast-based CEOs with experience in Evergreen's target industries.
About Evergreen Pacific Partners
Based in Seattle, Evergreen Pacific Partners currently manages two private equity funds totaling $700 million, with a focus on investing in traditional, middle-market companies in Western North America. Evergreen Pacific was co-founded by Timothy Bernardez, T. J. McGill, and Michael Nibarger. More information is available at www.eppcapital.com.
Media Contact
John Williams
Scoville PR
(206) 625-0075 x1
jwilliams@scovillepr.com