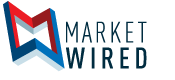 Radient Technologies Inc. Announces Shares for Debt Transaction
/EINPresswire.com/ -- Radient Technologies Inc. ("Radient" or the "Corporation") (TSX VENTURE:RTI) announces today that its board of directors has approved the settlement of up to CAD$401,000 of debt through the issuance of common shares of the Corporation. Pursuant to these settlements, the Corporation would issue up to 4,010,000 shares at a deemed price of $0.10 per share to certain creditors of the Corporation, including certain of its directors and officers.
The debt settlements with its directors and officers will be considered related party transactions subject to TSX-V Policy 5.9 and Multilateral Instrument 61-101. The Corporation will be exempt from the need to obtain minority shareholder approval and a formal valuation as required by MI 61-101 as the Corporation is listed on the TSX Venture Exchange and the fair market value of the shares for debt transaction does not exceed 25% of the Corporation's market capitalization.
The shares for debt transaction is subject to the approval of the TSX Venture Exchange.
About Radient
Radient extracts natural compounds from a range of biological materials using microwave assisted processing ("MAP™"), a patented technology platform which provides superior customer outcomes in terms of ingredient purity, yield, and cost. From its 20,000 square foot manufacturing plant in Edmonton, Alberta, Radient serves market leaders in industries that include pharmaceutical, food, beverage, natural health, personal care and biofuel markets. Visit www.radientinc.com for more information.
Information set forth in this news release contains forward-looking information and statements that are based on assumptions as of the date of this news release. These statements reflect management's current estimates, beliefs, intentions and expectations. They are not guarantees of future performance. The terms and phrases "goal", "commitment", "guidance", "expects", "would", "will", "continuing", "drive", "believes", "indicate", "look forward", "grow", "outlook", "forecasts", "intend", and similar terms and phrases are intended to identify these forward-looking statements, including but not limited to statements regarding the completion of shares for debt transaction. The Corporation cautions that all forward looking information and statements are inherently uncertain and that actual performance may be affected by a number of material factors, many of which are beyond the Corporation's control. Such factors include, among other things: risks and uncertainties relating to the Corporation's ability to complete the proposed shares for debt transaction. Accordingly, actual and future events, conditions and results may differ materially from the estimates, beliefs, intentions and expectations expressed or implied in the forward looking information. Except as required under applicable securities legislation, the Corporation undertakes no obligation to publicly update or revise forward-looking information.
This news release shall not constitute an offer to sell or the solicitation of any offer to buy, nor shall there be any sale of these securities in any jurisdiction in which such offer, solicitation or sale would be unlawful. The shares offered will not be and have not been registered under the United States Securities Act of 1933, as amended (the "U.S. Securities Act") and may not be offered or sold in the United States absent registration or an applicable exemption from the registration requirements of the U.S. Securities Act and applicable state securities laws.
Neither TSX Venture Exchange nor its Regulation Services Provider (as that term is defined in the policies of the TSX Venture Exchange) accepts responsibility for the adequacy or accuracy of this release.
Radient Technologies Inc.
Denis Taschuk
Chief Executive Officer
(780) 465-1318
dtaschuk@radientinc.com
Radient Technologies Inc.
Mike Cabigon
Chief Operating Officer
(780) 465-1318
mcabigon@radientinc.com
www.radientinc.com