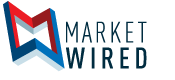 Ampyx Power Selects VectorCAST to Help Develop Next-Generation Energy Technology
VectorCAST Test Automation Platform Used to Automate the Software Testing Processes Defined by DO-178C Level A
/EINPresswire.com/ -- Vector Software, the leading provider of innovative software solutions for embedded software quality, announced today that Ampyx Power, a developer of Airborne Wind Energy technology, has selected the VectorCAST test automation platform to support DO-178C Level A software testing requirements.
Ampyx Power is developing a new wind energy technology that is due to disrupt the electricity market. In the future Ampyx Power can provide abundant renewable energy at cost levels below any other method of electricity generation. Ampyx Power's airborne wind energy system converts wind at high altitudes (up to 450m) into electricity. Ampyx Power uses a tethered aircraft (PowerPlane) to unwind a winch during flight and thereby propel a generator on the ground.
Paul Williams, lead control engineer in Australia said, "At Ampyx Power we strive for two essential ingredients: safety and innovation. Developing new technology that is also compliant to the aviation certification regulations requires careful balancing of new ideas and proven solutions. Virtually all enabling new technology features software as a critical element, and certification of our end product necessitates compliance to DO-178C and its supplements. Vector CAST provides us with a proven solution for meeting the structural coverage analysis objectives of DO-178C and is able to integrate seamlessly into our automated test environment. VectorCAST software provides a cost-efficient automated approach for ensuring that the software we develop is both robust and reliable, allowing Ampyx Power to focus more of our time on innovation."
"VectorCAST provides organizations like Ampyx Power with a comprehensive automated software testing solution that supports the capture and reporting of structural code coverage data prescribed by DO-178C and ED-12C up to and including Level A," commented William McCaffrey, chief operating officer of Vector Software. "We are delighted to have the opportunity to contribute to a system that will create clean and renewable energy."
About Vector Software, Inc.
Vector Software is the world's leading provider of software testing solutions for safety and business critical embedded applications. Companies worldwide in the automotive, aerospace, medical devices, industrial controls, rail, and other business critical sectors rely on Vector Software's VectorCAST® test automation platform. The VectorCAST environment enables software development teams to easily automate complex testing tasks to improve software quality, using Test-Driven Development, Continuous Integration, and Change-Based Testing processes to engineer reliable software for accelerated time-to-market release cycles. Vector Software is headquartered in East Greenwich, Rhode Island USA with offices worldwide and a world-class team of support and technology partners. To learn more, visit: www.vectorcast.com. Follow Vector Software on Facebook, Google+, LinkedIn, Twitter, and YouTube.
About Ampyx Power
Ampyx Power is developing an Airborne Wind Energy system, a new generation wind energy technology. A tethered aircraft, the PowerPlane, converts wind at an altitude of up to 450m into electricity. When the aircraft moves, it pulls the tether which drives a generator on the ground. Ampyx Power is working towards a 2MW PowerPlane with a wingspan of 30m (size of 1 blade of a wind turbine) for market introduction in 2020. Ampyx Power is set to disrupt the energy market due to high energy yield and low cost/kWh, coupled with low visual, noise & environmental impact -- allowing a fast transition towards a sustainable energy mix. Ampyx Power's main office is based in The Hague, The Netherlands, and employs a top notch team of 40 employees in The Netherlands and Australia. For more information, visit www.ampyxpower.com or follow us on Twitter: @ampyxpower
Contact:
Anna Barcelos
Vector Software, Inc.
401.398.7185
Email Contact

1351 South County Trail
East Greenwich, RI 02818 USA
www.vectorcast.com