Military Communications 2016 Global Market Opportunities and Forecast to 2021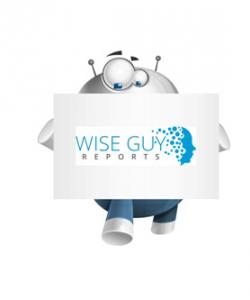 PUNE, INDIA, September 14, 2016 /
EINPresswire.com
/ -- Military Communications Market 2016
COMPLETE REPORT DETAILS @
https://www.wiseguyreports.com/reports/55016-the-military-communications-market-2015-2030-opportunities-challenges-strategies-forecasts
"Armed forces throughout the globe rely on
communication systems
to enable information sharing and securely stay in constant contact. The role of these systems continues to grow in importance, with new mission areas such as the control of unmanned vehicles and time-critical targeting heavily reliant on network connectivity.
Despite pressures on overall defense expenditure, a universal trend towards network centric warfare combined with an unstable geopolitical landscape, is continuing to drive significant investments in military communications. The market is expected to account for over $40 Billion in revenue by the end of 2020, with investments ranging from the adoption of multi-band and multi-mode tactical radio systems, to the integration of ad hoc networking platforms in unmanned vehicles.
For more information or any query mail at sales@wiseguyreports.com
The "Military Communications Market: 2015 – 2030 – Opportunities, Challenges, Strategies & Forecasts" report presents an in-depth assessment of the military communications ecosystem including key trends, market drivers, challenges, enabling technologies, regional investment landscape, submarkets, leading applications, opportunities, future roadmap, value chain, ecosystem player profiles and strategies. The report also presents market size forecasts for military communications from 2015 through to 2030. The forecasts are segmented for 6 submarkets, 3 service branch classifications, 5 regions and 50 leading countries.
The report comes with an associated Excel datasheet suite covering quantitative data from all numeric forecasts presented in the report.Key Findings:
The report has the following key findings:
- The military communications market will account for over $40 Billion in revenue by the end of 2020
- Driven by growing bandwidth requirements, we estimate that military communication systems will route more than a 100 Petabytes of data on a daily basis in 2015 alone
- Military satellite systems are gradually moving towards higher frequencies such as the Ka-band (26-40 GHz)
- SNS Research estimates that investments on tactical LTE CIAB (Cell in a Box) solutions will account for over $90 Million in revenue by the end of 2020, following a CAGR of 37% between 2015 and 2020
Topics Covered:
The report covers the following topics:
- Military communications ecosystem
- Market drivers and barriers
- Enabling technologies and key trends
- Analysis of key submarkets and application areas
- Regional landscape of investments
- Industry roadmap and value chain
- Profiles and strategies of over 170 leading ecosystem players
- Strategic recommendations for ecosystem players
- Market analysis and forecasts from 2015 till 2030
Historical Revenue & Forecast Segmentation:
GET A SAMPLE REPORT @
https://www.wiseguyreports.com/sample-request/55016-the-military-communications-market-2015-2030-opportunities-challenges-strategies-forecasts
Market forecasts are provided for each of the following submarkets and their subcategories:
- Submarkets
Satellite Communication Platforms & Terminals
Tactical Radio Platforms & Terminals
Acoustic & Optical Communication Platforms
Base Communications Infrastructure
Network Security & Encryption Systems
Interception & Jamming Systems
- Service branch
Land Forces
Air Forces
Naval Forces
- Regional Markets
Asia Pacific
Europe
Middle East & Africa
North America
Latin & Central America
- Country Markets
Algeria
Angola
Argentina
Australia
………
Key Questions Answered:
The report provides answers to the following key questions:
- How big is the military communications opportunity?
- What trends, challenges and barriers are influencing its growth?
- How is the ecosystem evolving by segment and region?
- What will the market size be in 2020 and at what rate will it grow?
- Which countries and submarkets will see the highest percentage of growth?
- What are the prospects of COTS (Commercial off-the-shelf) technology platforms, including LTE based tactical wireless broadband networks?
- What percentage of military satellite communications travel through private sector spacecraft?
- How do ongoing conflicts impact investments on military communications?
- Who are the key market players and what are their strategies?
- What are the future prospects of bandwidth sharing among military allies?
- What opportunities exist for acoustic and optical communication platforms?
- What strategies should vendors and system integrators adopt to remain competitive?"
Table Of Contents – Major Key Points
1Chapter 1: Introduction17
1.1Executive Summary17
1.2Topics Covered18
1.3Historical Revenue & Forecast Segmentation19
1.4Key Questions Answered22
1.5Key Findings23
1.6Methodology24
1.7Target Audience25
1.8Companies & Organizations Mentioned26
2Chapter 2: An Overview of Military Communications31
2.1The Need for Military Communications31
2.2Enabling Technologies32
2.2.1Communication Satellites32
2.2.2Airborne Networking32
2.2.3New Waveforms & Signal Processing Techniques33
2.2.4SDR (Software Defined Radio)34
2.2.5CR (Cognitive Radio) & Dynamic Spectrum Management35
2.2.6MIMO & Advanced Antenna Technology35
2.2.7Amplifier Technology36
2.2.8Mesh, Ad Hoc & Relay Networking37
2.2.9Multicasting38
2.2.10FSO (Free Space Optical) Communications38
2.2.11Acoustic Communications & Hybrid Optical/RF Networking39
2.2.12COTS (Commercial-off-the-shelf) Technologies39
2.2.12.1Ethernet & IP (Internet Protocol) Networking40
2.2.12.2ATCA & MicroTCA41
2.2.12.3COM Express & VPX41
2.2.12.4Mobile Cellular, LTE & WiFi Technology42
…. CONTINUED
For more information or any query mail at sales@wiseguyreports.com
GET EXCLUSIVE DISCOUNT ON THIS REPORT @
https://www.wiseguyreports.com/check-discount/55016-the-military-communications-market-2015-2030-opportunities-challenges-strategies-forecasts
ABOUT US:
Wise Guy Reports is part of the Wise Guy Consultants Pvt. Ltd. and offers premium progressive statistical surveying, market research reports, analysis & forecast data for industries and governments around the globe. Wise Guy Reports features an exhaustive list of market research reports from hundreds of publishers worldwide. We boast a database spanning virtually every market category and an even more comprehensive collection of market research reports under these categories and sub-categories.
Norah Trent
wiseguyreports
+1 646 845 9349 / +44 208 133 9349
email us here