Tackle Reading: Improving Illiteracy in the USA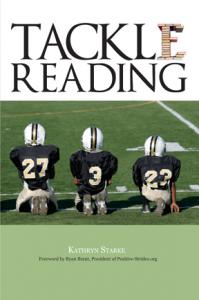 Tackle Reading book, releases October 2016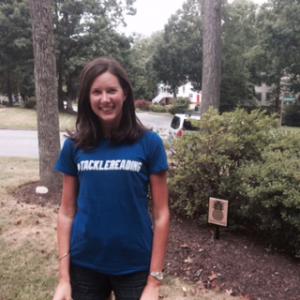 Tackle Reading shirts available at Teepspring
Kathryn Starke travels to urban elementary schools nationwide
A resource to motivate children, support parents, and inspire teachers to love literacy
We believe that all children deserve quality reading instruction in school.
— Kathryn Starke
RICHMOND, VIRGINIA, USA, September 10, 2016 /
EINPresswire.com
/ -- Tackle Reading is a movement that will make a major impact on America's illiteracy rates. The USA has 32 million adults, 14% of the population who can't read. 80% of 9 year olds from low-income schools read below grade level. Over 45 literacy experts, authors, NFL players, celebrities, and educational foundations collaborated to create a book complete with lessons, reading activities, and inspiring stories.
Thousands of Tackle Reading books will be donated to inner-city elementary
schools nationwide. This book is created in conjunction with Positive-Strides.org, a nonprofit foundation dedicated to support injured athletes with educational support.
The reading resource will provide quality reading instruction for children
of all ages. In addition to the book, author Kathryn Starke will kick off a Tackle Reading tour that will provide professional development opportunities, literacy coaching, and speaking engagements to elementary schools across the country. Starke has over a decade's worth of experience coaching and training urban elementary teachers and administrators in reading instruction. She successfully brings failing schools to full accreditation in one year.
Starke founded Creative Minds Publications, LLC, to promote creative and educational materials for children. For information regarding the Tackle Reading book, tour, and speaking engagements, email kathryn.starke@creativemindspublications.com or contact her at 804-357-0104. Visit
www.creativemindspublications.com
for more details.
Kathryn Starke
Creative Minds Publications, LLC
804-357-0104
email us here