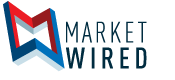 Alexium's FY 2016 Revenue Increases by 732%
Global Demand Rises for Alexium's Chemistry Solutions
/EINPresswire.com/ -- Alexium International Group Limited (ASX: AJX) (OTCQX: AXXIY)
Highlights:
Alexium FY 2016 revenue totals AU$3.5 million.
Sales pipeline of Alexium customers increases by 650% from FY2015 to FY2016.
Alexium launches new products, expands internationally and broadens industry coverage.
Alexium International Group Limited ("Alexium," "the Company") (ASX: AJX) (OTCQX: AXXIY) announced the release of the Company's Appendix 4E, Preliminary Final Report for the year ended June 30, 2016. Revenue for fiscal year (FY) 2016 increased by 732% to AU$3.5 million from FY 2015, marking Alexium's first year of significant sales. Achievements for FY 2016 included the launch of two new proprietary chemistries, entry into new industries and establishment of a global distribution network.
"We made extraordinary progress in FY 2016 as Alexium moved from being a company in the late stages of commercialization to a sales-focused organization," said Nicholas "Nick" Clark, CEO. "The pipeline of sales for Alexium's environmentally friendly flame retardants has increased by 650% from the prior year, and that growth continues."
A link to the full report is available here.
About Alexium
Alexium International Group Limited (ASX: AJX, AX:AJX OTC QX: AXXIY) holds proprietary patent applications for a process developed initially by the U.S. Department of Defense, which allows for the surface modification and attachment of nano-particles or multiple chemical functional groups to surfaces or substrates to provide functions such as fire retardancy, water proofing, oil proofing, and anti-microbial treatments. Applications under development include but are not limited to textiles, paints, and packaging, glass and building materials. Alexium's fire retardant chemical treatments are currently marketed for different fabric markets under the Alexiflam™, Ascalon™, Nycolon™, Nuvalon™, and Polytron™, Omnitron™ and Bactron™ trademarks. For additional information about Alexium, please visit www.alexiuminternational.com.
U.S. Contacts:
Nicholas (Nick) Clark
Chief Executive Officer
nclark@alexiuminternational.com

Melissa P. Kelly
Vice President, Corporate Communications
mkelly@alexiuminternational.com
U.S.: +1 864.603.1165 x303

U.S. Corporate Offices:
148 Milestone Way
Greenville, SC 29615
U.S.: +1 864.603.1165

1100 New York Avenue
Suite 710W
Washington DC 20001

U.S. R&D Center:
8 Distribution Court
Greer, SC 29650
U.S.: 864.416.1060