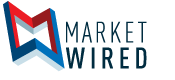 CrowdReviews.com Reveal Tips for Finding Pay per Click Management Companies
/EINPresswire.com/ -- CrowdReviews.com, a platform for reviewing and ranking digital marketing agencies, has released a guide to assist those searching for exceptional pay per click management companies and marketing solutions. The tips outline the best practices for those searching for digital marketing agencies with the ability to manage their paid search marketing campaigns across different pay per click engines. While the tips are not guaranteed to produce the result of finding the perfect PPC management agency, the tips can help reduce the risk of selecting a PPC management company which lacks the ability to achieve a client's expected results.
First, CrowdReviews.com recommends that buyers consider pay per click management companies which have a history of achieving or exceeding the expectations of their clients. CrowdReviews.com provides a platform for buyers to leave reviews on the services they have used, enabling both satisfied and dissatisfied buyers to leave their impressions on the results achieved, the level of professionalism exhibited by the PPC management company, and whether those results met the promises made at the beginning of the campaign.
Second, it is recommended for buyers to receive quotes from multiple pay per click management vendors prior to entering a contract with any one provider. Different PPC management agencies utilize different tools and strategies, giving them differing levels of performance. In addition, it is important to understand any guarantees a pay per click management agency makes and to understand any contract being presented.
Finally, CrowdReviews.com suggests connecting direct with clients of online marketing agencies in order to hear of their own experiences. This allows for the potential buyer to ask direct questions about a reviewer's experiences with the company to get a better understanding of what their experience will be with the provider.
Those searching for effective pay per click management companies can visit:
http://www.crowdreviews.com/ratings-of-best-pay-per-click-management-companies-based-on-user-reviews
Those interested in joining CrowdReviews.com can visit the following page to register or claim their profile:
http://www.crowdreviews.com/#registration
About CrowdReviews.com
CrowdReviews.com is a crowdreviewing platform which ranks over 500 software categories and 200 service categories.
Contact Information
Samuel Powers
941-257-4559
530-B Harkle Road,
STE 100,
Santa Fe, NM 87505