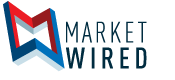 VinCompass Receivers Updates to Its Intellectual Property Portfolio
/EINPresswire.com/ -- SAN FRANCISCO, CA -- (Marketwired) -- 08/30/16 -- VinCompass™ Corp. (OTC PINK: VCPS) received registration acceptance by the U. S. Patent Trade Office (PTO) and updates on its intellectual property (IP) portfolio.
VinCompass initially had common law rights in four trademarks arising out of use since at least February 2012. These four trademarks are VinCompass, FoWL, VinPrint, and the VinCompass logo. Federally registered trademark imparts a presumption of distinctiveness. Additionally, it provides a nationwide notice of trademark rights, as well as access to a more uniform body of law, benefits the Company can now utilize.
These four trademarks have all been allowed by the PTO. The trademarks have also been published for opposition without incident. In addition, specimens of use have recently been submitted for all except "FoWL." Therefore, the federal registration of these marks is anticipated to be completed before the end of 2016.
VinCompass Patent Portfolio
Filed in July 2011, VinCompass has a pending patent application (USSN 14/232,383) relating to a method and system for recommending a wine based on dynamically varying constraints. The patent application with 22 claims is continuing as expected, with 2017 as the estimated patent grant date.
According to founder & CEO Peter Lachapelle. "VinCompass is pleased to have our IP recognized by the PTO. As part of our overall strategy, these IP investments in both technology and the registration process will allow us to uniquely solve the personal wine curation problem and accelerate VinCompass' monetization process."
About the Company
VinCompass™ (OTC PINK: VCPS) -- guiding your wine journey with personal curation starting in the restaurant -- is a wine e-commerce business that offers a mobile solution designed to guide users through the wine selection process while providing the convenience of a personalized wine club and access to private label wines. Users create a digital blueprint of their wine preferences (VinPrint™) to overcome the fear and anxiety of selecting wine. In social settings, VinCompass™ matches consumers' wine preferences with a database of over 1 million wines and wine lists at more than 10,000 restaurants. No other solution solves the annual $12 billion+ restaurant angst sometimes known as "Fear of the Wine List" (FoWL™). With the consumer's VinPrint™ on hand, the VinCompass™ e-commerce solution is a one-to-one wine club that tailors its monthly offering based on the preferred quality and tastes of its subscribers on an individual basis. Private label wines are also available to both corporations and individuals via VinCompass™'s e-commerce solution. In the $4 billion annual wine club and private label business, VinCompass™ is the first to apply predictive analytics to fulfill consumer e-commerce purchases. VinCompass™'s mission is to use its patent pending data engine technology to help everyone enjoy wine more with less effort, starting in the restaurant and shipping wine to your office or home in over 40 states.
Safe Harbor Statement
Statements in this press release may be "forward-looking statements". Words such as "expects," "anticipates," "intends," "plans," "believes," "seeks," "estimates," "optimizing," "potential," "goal," and similar expressions, as they relate to the Company, its business or management, are forward-looking statements. These statements are based on current expectations, estimates and projections about the Company's business based, in part, on assumptions made by management. These statements are not guarantees of future performance and involve risks, uncertainties and assumptions that are difficult to predict. Actual outcomes and results may, and probably will, differ materially from what is expressed or forecasted in such forward-looking statements due to numerous factors, including those described above and those risks discussed from time to time in the Company's filings with the Securities and Exchange Commission.
Contact Information Investor Relations
Email: IR@VinCompass.com
Phone: 415 - 817 9955 ext 8
Web: http://www.vincompass.com/investor_relations