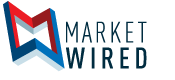 Tyco Integrated Security and EyeLock Partner to Enhance Biometric Technology Offering
Iris Identity Authentication Technology Expands TycoIS Access Control Portfolio
/EINPresswire.com/ -- BOCA RATON, FL -- (Marketwired) -- 08/29/16 -- Tyco Integrated Security (TycoIS), the leading security systems integrator, today announced it will partner with EyeLock LLC, a market leader of iris-based identity authentication solutions, to offer Iris Identity Authentication Technology to its customers.
Through this partnership, TycoIS will help provide its high-security customers with the additional protection and peace of mind provided by advanced access control. EyeLock's technology represents a breakthrough in proprietary software, security, algorithms and optics, and delivers the most secure, reliable and user-friendly capabilities available in the market today.
"TycoIS is committed to offering innovative solutions and advanced technology to meet our customer's unique needs," said Joe Oliveri, vice president and general manager, Tyco Integrated Security. "EyeLock's technology is a welcomed addition to our access control offerings. It helps provide more accurate identification and authorization of personnel, which can be integrated and operate on our platforms, offering the potential for greater value and confidence for our customers."
The iris authentication technology looks at more than 240 unique iris characteristics, and is one of the only in the world to utilize dual-eye authentication. In addition to its outstanding security features, EyeLock's portable template allows mobile-enabled users the convenience of hands-free and true two-factor authentication. As users get within range, the mobile device automatically sends their template to the reader via Bluetooth and access is granted if their iris is matched. The combination with TycoIS' proven experience in access control integration can help provide more safety and security benefits for customers.
"For EyeLock, this partnership marks a major milestone in the growth and widespread market adoption of iris-based identity authentication as the game-changing biometric measure in the field of security and access control," said Anthony Antolino, chief marketing and business development officer, EyeLock. "We are excited to offer our Iris Identity Authentication Technology to TycoIS customers and showcase the benefits of next-generation security solutions."
About Tyco Integrated Security
Tyco Integrated Security, a business unit of Tyco International, is North America's leading commercial security systems integrator, providing business security services to more than 500,000 customers. Headquartered in Boca Raton, Fla., Tyco Integrated Security has more than 6,000 employees across 81 locations in business communities throughout North America. For more information, visit www.TycoIS.com.
About EyeLock
EyeLock LLC, a majority owned subsidiary of Voxx International Corporation, is an acknowledged leader in advanced iris authentication for the Internet of Things (IoT), providing the highest level of security with EyeLock ID™ technology. Iris authentication is highly secure because no two irises are alike and the iris is the most accurate human identifier other than DNA. The company's significant IP portfolio, including more than 75 patents and patents pending, and proprietary technology enables the convenient and secure authentication of individuals across physical and logical environments. EyeLock's solutions have been integrated and embedded across consumer and enterprise products and platforms, eliminating the need for PINs and passwords. Corporations across the Fortune 500 recognize the level of security EyeLock provides due in part to its extremely low false acceptance rate, ease of use, and scalability. As a sponsor member of the FIDO (Fast IDentity Online) Alliance, a non-profit organization dedicated to creating a safer and more secure
©2016 Tyco Integrated Security LLC. All rights reserved.
Contact:
Anne Lines
TycoIS
tycoIS@matternow.com
978.518.4512

Anthony Antolino
EyeLock
P: 914-619-5548
E: kgraham@eyelock.com