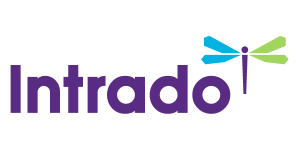 Thrive Chiropractic and Wellness Center Now Offering Innovative Torque Release Technique
/EIN News/ -- FEDERAL WAY, Wash., Aug. 07, 2016 (GLOBE NEWSWIRE) -- Family chiropractic clinic, Thrive Chiropractic and Wellness Center, would like to alert residents in Federal Way, Kent, North Tacoma, Des Moines, Fife and surrounding communities about an innovative treatment service they are now offering. The Torque Release Technique is the very latest in pain relief and chiropractic care that uses a targeted and minimally invasive approach.
The Torque Release Technique assists in finding and addressing any areas where the spine and nervous system are being affected by spinal subluxation, or pinched nerves. Subluxations can cause tension on the spinal cord, which can in turn lead to musculoskeletal stress, organ dysfunction, decreased immune system response, and diminished mental clarity even before any pain is felt.
Once a subluxation is located, the chiropractic adjustment can then be performed using the innovative Integrator instrument. It delivers a targeted, non-invasive frequency into the affected nerve endings and gives the body's nervous system a "jump start." This can provide immediate pain relief, increased flexibility and greater mobility while relieving any other symptoms that were a result of the subluxation.
The Integrator instrument was originally created to help reproduce the effect of manual techniques used during a chiropractic adjustment session. It was originally manufactured to help scientists to do research, but the dramatic health benefits possible with this system have led to its use in providing chiropractic care and pain relief to clients.
One of the main benefits of The Integrator instrument and the Torque Release Technique (TRT) is its precision. The technology allows for a highly targeted force and energy frequency to be applied right where the body needs it. Nerve functioning can be immediately improved as the system is normalized. The process is safe, gentle and non-invasive.
Torque Release Technique refers to the atoms, subatomic particles, muscles and nerves that make up our multidimensional human bodies.  The Integrator and the Torque Release Technique make use of a three-dimensional impulse to maximize its effectiveness. The result is a reliable, consistent healing method.
Dr. Allison Scholes shares, "The Torque Release Technique helps to optimize the human nervous system in a highly targeted way. The benefits of chiropractic adjustments using Integrator technology have been studied and published in numerous medical journals. We are pleased to be able to offer this exciting and effective system to our clients."
Thrive Chiropractic and Wellness Center is a family chiropractor serving Federal Way and the surrounding areas. They are located in Suite A3 at 2210 South 320th in Federal Way, Washington. Anyone who would like to learn more about the Torque Release Technique or who would like to book an appointment may do so by calling (253) 946-4524. Additional information is also available on their website at http://thrivechirowell.com/.
Thrive Chiropractic and Wellness Center, (253) 946-4524