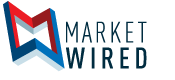 Parlane Closes Tranche 1 of Private Placement
/EINPresswire.com/ -- VANCOUVER, BRITISH COLUMBIA -- (Marketwired) -- 08/02/16 -- Further to its news release of July 5, 2016, Parlane Resource Corp. (TSX VENTURE: PPP) ("Parlane" or the "Company") announced today that it has closed Tranche 1 of its non-brokered private placement with the issuance of 1,407,780 Units (the "Units") priced at $0.15 per Unit, for gross proceeds of $211,167.00.
Each Unit consists of one common share of the Company and one-half of one share purchase warrant with each whole Warrant (a "Warrant") entitling the holder thereof to acquire an additional common share of the Company for a period of two years at a price of $0.20 per share.
A cash payment of $900.00 was paid as a finder's fee for a portion of the financing attributable to such finder's efforts.
All securities issued are subject to a hold period of four months in accordance with the rules and policies of the Exchange and applicable Canadian securities laws.
Parlane also announces that it has entered into an agreement with Deveron UAS Corp. to acquire an undivided interest in 28 contiguous claims covering approximately 12,968.43 hectares located in the prolific Omineca Mining Division in British Columbia, more commonly known as the Nechako Property. The Nechako gold property is situated on the Nechako Plateau, approximately 110 kilometres southwest of Vanderhoof and 160 kilometres west of Quesnel, adjacent to New Gold Inc.'s Blackwater and Capoose properties.
The acquisition calls for an immediate cash payment of $50,000 and additional cash payments of $50,000 in the first and second anniversaries of the agreement.
The acquisition is subject to TSX Venture Exchange approvals.
ON BEHALF OF THE BOARD
Robert Eadie, President, Chief Executive Officer and Director
Neither the TSX Venture Exchange nor its Regulation Services Provider (as that term is defined in the policies of the TSX Venture Exchange) accepts responsibility for the adequacy or accuracy of this release.
Contacts:
Parlane Resource Corp.
Robert Eadie
President, Chief Executive Officer and Director
1-604-602-4935
1-604-602-4936 (FAX)