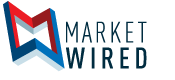 Nissan Group Reports July 2016 U.S. Sales
/EINPresswire.com/ -- NASHVILLE, TN--(Marketwired - August 02, 2016) -

----------------------------------------------------------------------------
                                       July 2016    July 2015     % Change  
----------------------------------------------------------------------------
Nissan Group Total sales (units)        132,475      130,872        +1.2    
----------------------------------------------------------------------------
Nissan Division sales                   122,530      120,439        +1.7    
----------------------------------------------------------------------------
Infiniti sales*                          9,945        10,433        -4.7    
----------------------------------------------------------------------------

Nissan Group today announced total U.S. sales for July 2016 of 132,475 units, an increase of 1 percent over the prior year, setting a July record.
Nissan highlights:
Nissan Division finished July with 122,530 sales, up 2 percent, setting a July record.
Overall sales of Nissan crossovers, trucks and SUVs set a July record, up 16 percent.
Sales of the Rogue crossover set a best month ever record with sales 33,298, up 33 percent.
Sales of the Murano crossover increased 15 percent to 6,271.
Sales of the Frontier pickup truck increased 73% to 7,244.
Sales of the Nissan Versa increased 19 percent to 11,856.
Nissan Maxima sales climbed to 5,990, up 44 percent.
*Infiniti sales total included for reference. For more information on Infiniti's July sales performance, please visit InfinitiNews.com.
NOTE: To ensure consistency in global sales reporting, Nissan North America calculates monthly variances on a straight-percentage basis, unadjusted for the number of selling days. July 2016 had 26 selling days, the same number of selling days as July 2015.

                                                                            
============================================================================
NISSAN DIVISION           JULY     JULY   Monthly    CYTD     CYTD     CYTD 
                        ----------------------------------------------------
                          2016     2015    % chg     2016     2015    % chg 
                        ----------------------------------------------------
                                                                            
                        ----------------------------------------------------
Nissan Division Total   122,530  120,439      1.7  855,666  792,642      8.0
----------------------------------------------------------------------------
Versa                    11,856    9,949     19.2   84,317   76,904      9.6
----------------------------------------------------------------------------
Sentra                   18,536   18,511      0.1  141,550  124,412     13.8
----------------------------------------------------------------------------
Cube                          0       52   -100.0       15      842    -98.2
----------------------------------------------------------------------------
Altima                   24,949   33,842    -26.3  197,644  205,873     -4.0
----------------------------------------------------------------------------
Maxima                    5,990    4,175     43.5   36,743   18,680     96.7
----------------------------------------------------------------------------
LEAF                      1,063    1,174     -9.5    6,856   10,990    -37.6
----------------------------------------------------------------------------
Juke                      1,568    2,347    -33.2   14,124   16,994    -16.9
----------------------------------------------------------------------------
370Z                        722      673      7.3    3,702    4,674    -20.8
----------------------------------------------------------------------------
GT-R                         52       66    -21.2      367      826    -55.6
----------------------------------------------------------------------------
Total Car                64,736   70,789     -8.6  485,318  460,195      5.5
----------------------------------------------------------------------------
Frontier                  7,244    4,194     72.7   52,255   38,999     34.0
----------------------------------------------------------------------------
Titan                     1,143    1,126      1.5    7,242    7,175      0.9
----------------------------------------------------------------------------
Xterra                        0    1,196   -100.0       36    8,114    -99.6
----------------------------------------------------------------------------
Pathfinder                5,530    7,802    -29.1   45,289   49,740     -8.9
----------------------------------------------------------------------------
Armada                      606      878    -31.0    5,857    8,067    -27.4
----------------------------------------------------------------------------
Rogue                    33,298   25,081     32.8  182,181  160,478     13.5
----------------------------------------------------------------------------
Murano                    6,271    5,459     14.9   45,764   33,934     34.9
----------------------------------------------------------------------------
Quest                       712      895    -20.4    9,519    6,295     51.2
----------------------------------------------------------------------------
NV                        1,510    1,526     -1.0   10,557    9,712      8.7
----------------------------------------------------------------------------
NV200                     1,480    1,493     -0.9   11,648    9,933       17
----------------------------------------------------------------------------
Total Truck              57,794   49,650     16.4  370,348  332,447     11.4
----------------------------------------------------------------------------
                                                                            
============================================================================
INFINITI                  JULY     JULY   Monthly    CYTD     CYTD     CYTD 
----------------------------------------------------------------------------
                          2016     2015    % chg     2016     2015    % chg 
                        ----------------------------------------------------
                                                                            
                        ----------------------------------------------------
Infiniti Total            9,945   10,433     -4.7   74,923   74,713      0.3
----------------------------------------------------------------------------
Infiniti Q40                  1      407    -99.8       59    8,084    -99.3
----------------------------------------------------------------------------
Infiniti Q50              2,805    3,807    -26.3   23,059   24,207     -4.7
----------------------------------------------------------------------------
Infiniti Q60                 62      319    -80.6      747    2,611    -71.4
----------------------------------------------------------------------------
Infiniti Q70                507      572    -11.4    3,654    5,056    -27.7
----------------------------------------------------------------------------
Infiniti QX50             1,360      182    647.3    9,984    1,614    518.6
----------------------------------------------------------------------------
Infiniti QX60             3,701    3,760     -1.6   24,673   21,538     14.6
----------------------------------------------------------------------------
Infiniti QX70               242      310    -21.9    3,416    3,201      6.7
----------------------------------------------------------------------------
Infiniti QX80             1,267    1,076     17.8    9,331    8,402     11.1
----------------------------------------------------------------------------
Total Car                 3,375    5,105    -33.9   27,519   39,958    -31.1
----------------------------------------------------------------------------
Total Truck               6,570    5,328     23.3   47,404   34,755     36.4
----------------------------------------------------------------------------
                                                                            
============================================================================
NISSAN GROUP              JULY     JULY   Monthly    CYTD     CYTD     CYTD 
----------------------------------------------------------------------------
                          2016     2015    % chg     2016     2015    % chg 
                        ----------------------------------------------------
                                                                            
                        ----------------------------------------------------
TOTAL VEHICLE           132,475  130,872      1.2  930,589  867,355      7.3
----------------------------------------------------------------------------
Total Car                68,111   75,894    -10.3  512,837  500,153      2.5
----------------------------------------------------------------------------
Total Truck              64,364   54,978     17.1  417,752  367,202     13.8
----------------------------------------------------------------------------
Selling days                 26       26               178      178         
----------------------------------------------------------------------------

Image Available: http://www.marketwire.com/library/MwGo/2016/8/2/11G108992/Images/2016_nissan_murano_26-471704e95b7097c8a6710bc78194d8f7.jpg
Attachment Available: http://www.marketwire.com/library/MwGo/2016/8/2/11G108992/Nissan_Group_July_2016_U.S._Sales_Chart-52908e42771fb6c2a0ee7cad90e987a4.pdf
Contact:
Josh Clifton
Nissan Corporate Communications
615-725-1767
Josh.Clifton@Nissan-USA.com