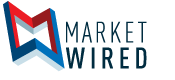 Sky plc Implements Omnify Software to Centralize Product Information for Multiple Sites
Real-Time Information Sharing Dramatically Improves Engineering Change Processes
/EINPresswire.com/ -- TEWKSBURY, MA -- (Marketwired) -- 08/02/16 -- Omnify Software, a leading provider of web-based Product Lifecycle Management (PLM) software for discrete manufacturers, today announces that Sky plc, Europe's leading entertainment company, implemented the Omnify Empower PLM solution.
Sky was looking for a single, electronic system to manage all product data and facilitate the sharing of information among their design team in the United Kingdom (UK), external suppliers, and their manufacturing teams in China. This solution provided all of the features they needed to centrally manage Bill of Materials (BOMs), Engineering Change Orders (ECOs), Documents, Quality, and Compliance information that was also easy to use, configurable to meet their specific needs, and required minimal IT resources.
"We now create all part numbers and vendor parts within the Empower PLM system and also manage our BOMs, ECOs, datasheets and software information," stated Toby Payne, Manufacturing Production Lead for Sky plc. "Our engineering change process has improved dramatically as we are now able to run ECOs through Omnify Empower, and upon release, multiple external factories are notified automatically, in real time, which has helped to speed the ECO process, guarantee information is accurate and up-to-date, and reduce communication errors." The complete development of Sky's newest product line, Sky Q, is managed within Omnify Empower and moving forward all development of new products will be managed within Empower.
Sky continues to improve and create new, innovative processes using Empower. They have adopted the Empower BOM Configurator Module, have plans to implement the Octopart Search Integration Module, and are developing other in-house systems that utilize the data held within Empower to help manage their production plans and shipping schedules.
"Most of our customers start out using paper processes to manage their product development information but eventually the lack of tracking, control and visibility steers them to a solution like Omnify Empower," stated David Solimini, Vice President of Sales for Omnify Software. "For customers like Sky with over 21 million customers and a strong commitment to quality products, having a centralized system with electronic processes to manage and communicate product data across multiple sites is the best scenario for continued success."
To read the full case study visit http://www.omnifysoft.com/customers/success.aspx?customer=41
About Omnify Software
Omnify Software, the leading provider of business-ready Product Lifecycle Management (PLM) solutions for discrete manufacturers, helps OEMs shorten development cycles, accelerate product innovation and improve bottom-line profitability. Omnify's commitment to customer success has resulted in a unique solution that is quick to implement, easy to use, and provides an open integration platform. Our web-based solution offers flexible deployment options that allow customers to deploy on-premises, hosted or in the cloud. Omnify is well-known for superior customer service, delivering outstanding training, development and support with a team of experienced technology professionals. For more information about Omnify Software Product Lifecycle Management, please call 978-988-3800, email info@omnifysoft.com or visit www.omnifysoft.com, LinkedIn, Twitter, Facebook and YouTube; or subscribe to the Omnify Software RSS Feed.
"Omnify" is a registered trademark of Omnify Software. Any trade, product or service name referenced in this document using the name "Omnify" is a trademark and/or property of Omnify Software. All other trade, product, or service names referenced in this release may be trademarks or registered trademarks of their respective holders."
Image Available: http://www2.marketwire.com/mw/frame_mw?attachid=3039804

Media Contacts:
Alaine Portnoy
Omnify Software
Email Contact
978-988-3800

Valerie Harding
Ripple Effect Communications
Email Contact
617-536-8887