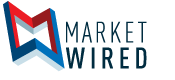 Sun Basket Introduces the First 100% Recyclable and Compostable Packaging Solution for the Meal Kit Industry
With the First Truly Recyclable Insulation, All-Natural Ice Packs and Compostable Bags, Sun Basket Aims to Divert Over Five Million Pounds of Waste From Municipal Landfills Over the First Twelve Months Alone; Company Pledges to Lead Meal Delivery Industry Toward a "Zero Waste" Future
/EINPresswire.com/ -- SAN FRANCISCO, CA--(Marketwired - July 26, 2016) - Sun Basket (www.sunbasket.com), the leading organic meal kit provider delivering the best organic, non-GMO ingredients and delicious, easy-to-make recipes weekly to your door, today announced that it will begin rolling out the industry's greenest, most sustainable packaging in an effort to dramatically reduce the waste associated with shipping its boxes to customers nationwide. Furthermore, the company has pledged to lead the meal delivery industry toward a "zero waste" future. This initial effort, which will begin to be rolled out nationwide today and is expected to divert over five million pounds of waste from municipal landfills within the first twelve months, includes the first truly recyclable insulation liner made from recycled materials; the only gel packs with all-natural, fully compostable fill; and compostable ingredient bags.
"With this new packaging we are taking significant steps toward providing the most eco-friendly packaging to our customers," said Adam Zbar, CEO and Founder of Sun Basket. "Since day one, Sun Basket has been committed to reducing our impact on the environment, which is why we were the first meal kit service to institute a box mail-back program."
"Unfortunately, we found that ninety percent of Sun Basket's packaging was not being returned and was ending up in landfill," added Tyler MacNiven, Sun Basket Head of User Experience. "With our new solution, which makes it easy for users to recycle and compost at home, we solved this problem without compromising the freshness of our food."
The result is a reduced need for new packaging manufactured from raw materials, drastically reducing energy use, and in turn reducing carbon dioxide and other greenhouse gasses.
Sun Basket is now the only meal delivery service to offer 100% Recyclable and Compostable packaging that includes:
NEW! Fully recyclable insulation made from recycled water bottles: Made from the most easily recycled form of plastic, Sun Basket's new insulation liner is made of a PET fiber. Even the stickers used to roll up the liners for easy recycling are approved to be 100% recyclable.
NEW! Eco-friendly gel ice packs made from non-toxic, food grade materials: All ice packs are filled with 98% water and 2% non-GMO cotton (vs. the industry standard which contains petroleum), which can be composted or thrown in the garbage to evaporate.
NEW! Backyard compostable ingredients bags can be composted at home, or placed in a curbside compost bin. The bags are also suitable for anaerobic breakdown, meaning they will decompose in a landfill if they end up there.
Greenware containers: The smaller clear containers in your Sun Basket will continue to be made from Greenware, a fully compostable material that is best disposed of through industrial composting methods offered in many communities.
To ensure customers' meals arrive fresh and safe in the most environmentally responsible packaging available, Sun Basket worked with the industry's leading experts and manufacturers. The company plans to continue to work with and challenge its partners to accelerate the rate of innovation to drive toward Sun Basket's goal of "zero waste" impact.
For updates and a complete recycling guide to Sun Basket's new Recyclable and Compostable Boxes, visit the recycling page on SunBasket.com.
About Sun Basket
Founded in San Francisco in 2014 by Webby-winner Adam Zbar and San Francisco's James Beard Award-winning Chef Justine Kelly, Sun Basket is the leading organic meal kit provider delivering the best organic, non-GMO ingredients and delicious, easy-to-make recipes weekly to your door. Sun Basket saves busy people the time of planning and shopping so they can focus on the fun part of cooking and enjoying the meal. Personalized for your lifestyle and diet, Sun Basket provides a seasonally inspired Chef's Basket, along with Gluten-Free, Paleo and Vegetarian meal options. Located in San Francisco, Sun Basket is backed by top-tier venture capitalists including the investor behind Instagram. Celebrity Chef Tyler Florence acts as Culinary Co-Founder, and is joined by COO/Board Member, Don Barnett, Co-Founder of organicgirl produce. For more information, please visit https://sunbasket.com or on Facebook, Instagram, Pinterest or Twitter.
Image Available: http://www.marketwire.com/library/MwGo/2016/7/25/11G107954/Images/SB_Image_1-1a4f0d5851bcbf17ba0439fc0a996c36.jpg
Image Available: http://www.marketwire.com/library/MwGo/2016/7/25/11G107954/Images/Packaging-8-9b6fb9a107589271ba5d6d95077dc68c.jpg
Image Available: http://www.marketwire.com/library/MwGo/2016/7/25/11G107954/Images/sunbasket_pledges-0f673371da98bfc99961e241321f7d92.jpg
Embedded Video Available: https://www.youtube.com/watch?v=IbO667XMxWE
Media Contact:
Dana Smith
Dadascope Communications
510.682.3141
dana@dadascope.com