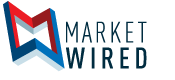 Umbra Applied Technologies Group Podcast Announces Product Release Date
/EINPresswire.com/ -- TAMPA, FL -- (Marketwired) -- 07/25/16 -- Umbra Applied Technologies Group, Inc. (OTC: UATG), announced today that its next podcast, scheduled for July 28th, will reveal the release date of a revolutionary new product. The podcast, exclusively available on the free downloadable UATG app, is scheduled to be released at 4:00 EST Thursday, July 28th, 2016. The podcast to be delivered by UATG's very own Chairman and CEO, Alex Umbra, is rumored to be the beginning of a string of exciting announcements to be made through this medium. When asked why release information through an app, Mr. Umbra quickly replied, "Shareholder engagement! We want to engage brokers, investors and our shareholders directly. What better way to learn about your company then getting data directly from the company itself?"
UATG's app has been around for more than a year and offers plenty of information about the company conveniently from one mobile source. Traditional information such as stock quotes, company profile and news are available on the app but the company has taken the tool a step further by adding CEO Podcasts, product images, video and social media links all in one location. Additionally you can comment and post images directly from your mobile device. Blake Cooley, UAT's SVP Operations, commented, "This is a first generation interface. We have already begun the next generation platform and it will offer many new features unheard of in the industry. Think secure social media meets investment portfolio. Users will be able to securely communicate with anyone they invite, create a profile to share comments and become a part of a community with shared interests. It will truly be revolutionary."
To listen to the CEO Podcast on Thursday the 28th you will need to download the UAT Group app to your mobile device. The UAT Group app is available on all mobile devices. You can download the UAT Group App to your Apple device here:
https://itunes.apple.com/us/app/uat-group/id891898031?mt=8
Or Android device here:
https://play.google.com/store/apps/details?id=com.goodbarber.uatgroup
Or by going to the Apple App Store or Google Play and searching under "UAT Group". Links to the app are available on all corporate websites where you can also sign up for the UATG News Letter. Once you arrive at the web page a pop-up will ask you if you would like to sign up. Simply add your email to the list and you will receive updates.
For more information visit www.uatgroup.com or www.umbraappliedtechnologies.com
Forward-Looking and Cautionary Statements: This press release contains "forward-looking" statements that are based on present circumstances and on Umbra Applied Technologies Group predictions with respect to events that have not occurred, that may not occur, or that may occur with different consequences and timing than those now assumed or anticipated. Such forward-looking statements, including any statements regarding the plans and objectives of management for future operations or products, the market acceptance or future success of our products, and our future financial performance, are not guarantees of future performance or results and involve risks and uncertainties that could cause actual events or results to differ materially from the events or results described in the forward-looking statements. Forward-looking statements are made only as of the date of this release and Umbra Applied Technologies does not undertake and specifically declines any obligation to update any forward-looking statements. Readers should not place undue reliance on these forward-looking statements.
Jack Thompson
(702) 902-2361