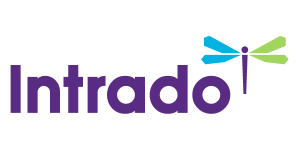 Endeavour Mining Reports Fatality at its Tabakoto Mine in Mali
/EIN News/ -- View News Release in PDF Format
George Town, Grand Cayman, July 11, 2016 (GLOBE NEWSWIRE) -- Endeavour Mining Corporation (TSX:EDV) (OTCQX:EDVMF) announces with regret that a fatal accident has occurred at its Tabakoto Mine in Mali.
An employee fell into a slot raise while working in the underground mine at approximately 2:30pm on Friday July 8th, 2016, and passed away in a Bamako hospital on Saturday evening, July 9th. Local authorities in Mali have been notified and have launched an investigation. Endeavour is cooperating fully with authorities and is also conducting its own investigation to determine the root cause of the accident.
"We are deeply saddened by this tragic loss and our sympathies and thoughts at this time are with the individual's family, friends and colleagues," said Sébastien de Montessus, CEO of Endeavour. "This incident is a terrible reminder why safety is our top priority, every day and every shift. We will thoroughly investigate this incident so we can work to prevent such a tragedy from re-occurring."
About Endeavour Mining Corporation
Endeavour Mining is a TSX-listed intermediate gold producer, focused on developing a portfolio of high quality mines in the prolific West-African region, where it has established a solid operational and construction track record.
Endeavour is ideally positioned as the major pure West-African multi-operation gold mining company, operating 5 mines in Côte d'Ivoire (Agbaou and Ity), Burkina Faso (Karma), Mali (Tabakoto), and Ghana (Nzema). In 2016, it expects to produce between 535koz and 560koz at an AISC of US$870 to US$920/oz, excluding Karma which is in the commissioning stage. Endeavour is currently building its Houndé project in Burkina Faso, which is expected to commence production in Q4-2017 and to become its flagship low-cost mine with an average annual production of 190koz at an AISC of US$709/oz over an initial 10-year mine life based on reserves. The development of the Houndé project is expected to lift Endeavour's group production +900kozpa and decrease its average AISC to circa $800/oz by 2018, while exploration aims to extend all mine lives to +10 years.
Contact Information                
Endeavour Mining |  Executive Office | Bureau 76, 7 Boulevard des Moulins, Monaco 98000
This news release contains "forward-looking statements" including but not limited to, statements with respect to Endeavour's plans and operating performance, the estimation of mineral reserves and resources, the timing and amount of estimated future production, costs of future production, future capital expenditures, and the success of exploration activities. Generally, these forward-looking statements can be identified by the use of forward-looking terminology such as "expects", "expected", "budgeted", "forecasts", and "anticipates". Forward-looking statements, while based on management's best estimates and assumptions, are subject to risks and uncertainties that may cause actual results to be materially different from those expressed or implied by such forward-looking statements.  Accordingly, readers should not place undue reliance on forward-looking statements. Please refer to Endeavour's most recent Annual Information Form filed under its profile at www.sedar.com for further information respecting the risks affecting Endeavour and its business.
View News Release in PDF Format http://hugin.info/171882/R/2027866/753741.pdf
HUG#2027866