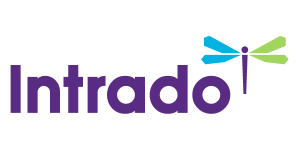 Snodgrass Veterinary Medical Center Addresses Importance of Equine Vaccinations
/EIN News/ -- BOWLING GREEN, Ky., July 03, 2016 (GLOBE NEWSWIRE) -- Standard equine care practices require regular vaccinations to prevent contractible viruses and disease, reports Snodgrass Veterinary Medical Center. Pleasure and performance horses require a range of vaccinations, including Tetanus, Eastern and Western flu, and West Nile Vaccinations. These vaccinations and those for Strangles, Botulism and Rabies are available at the Snodgrass Veterinary Medical Center, along with a range of equine services. Performance horses may require specific documentation to demonstrate satisfactory vaccinations and health and to be allowed to perform. Performance horses that are not compliant with requested vaccinations may not be allowed to stay on the competition grounds.

Both pleasure horses and performance horses require appropriate vaccinations, or other measures may be necessary to ensure their health and protect surrounding animals. Vaccinations such as Botulism, Tetanus, West Nile, Rabies, Eastern/Western Flu and Strangles are typical equine vaccinations. Tetanus toxoid and Eastern and Western vaccinations are suggested annually for horses. West Nile vaccinations are suggested annually before expected risk and may be suggested more often. Strangles, Botulism and Rabies vaccinations should be discussed with a veterinarian to determine necessity. For owners that exhibit, possible additional documentation may need to be provided to state the name of the vaccine and the administration date.
"It is absolutely necessary to keep on top of all appropriate vaccinations as part of equine care," said Dr. Stan Snodgrass. "As an experienced veterinarian, I know the importance timely and appropriate vaccinations reduce the possibility of contracting a contagious disease. Horses require vaccinations to protect them and their owners from the impact of avoidable and potentially deadly viruses. We provide equine vaccinations including Botulism, Tetanus, West Nile, Rabies, Eastern/Western flu and Strangles, which provide horses and owners an additional measure of protection."
Dr. Stan Snodgrass, DVM, practices veterinary medicine at the Snodgrass Veterinary Medical Center serving the residents of the Bowling Green area. The focus at this veterinary center is to provide all specialized services for smaller pets to larger animals, including horses and cattle. Snodgrass Veterinary Medical Center is a member of the American Medical Association, the Kentucky Veterinarian Medical Association and the American Association of Equine Practitioners. Their staff strives to provide the best care possible from all of the services available including preventative and wellness care, pet surgery, anesthesia, equine veterinarian services and boarding and grooming services. Bowling Green veterinarians at Snodgrass Veterinary Medical Center offer a range of treatment options for animals both large and small.
Call (270) 781-5041 to schedule an equine vaccination or to find out more about vaccination schedules. Information regarding their full range of veterinary services can be found on their website at http://www.snodgrassvet.com/.
Snodgrass Veterinary Medical Center, (270) 781-5041