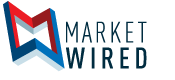 Intergraph(R) GT STRUDL(R) Webinar June 29th to Demonstrate Three Best Practices for Structural Analysis and Design Modeling
/EINPresswire.com/ -- HOUSTON, TX -- (Marketwired) -- 06/17/16 -- Intergraph will host a webinar on June 29, 2016 at 10:00 a.m. CT that will demonstrate three key functions within GT STRUDL including how to check your inputs for any structural model, conduct accurate time history analysis, and leverage the software's extensive library of super elements to save time during analysis and design. The webinar leader will be Poornachandrika, product manager for Structural Solutions at ImageGrafix Engineering Services Pvt. Ltd.
For more information about the webinar, visit http://coade.typepad.com/coadeinsider/2016/05/gt-strudl-webinar-three-best-practices-for-structural-analytics-and-modeling.html. To register for the webinar, visit http://icas.intergraph.com/LP=4996.
Intergraph's GT STRUDL structural analysis and design modeling software provides solutions for structural engineers involved in designing concrete, steel and reinforced concrete structures. For more information on Intergraph GT STRUDL, visit http://www.coade.com/products/gtstrudl. For information on Intergraph analysis products, visit http://www.intergraph.com/ppm/analysis.aspx. For more information on Intergraph CADWorx, visit http://www.intergraph.com/products/ppm/cadworx/.
About Intergraph CADWorx & Analysis Solutions
Intergraph CADWorx & Analysis Solutions is part of Intergraph Process, Power & Marine (PP&M). It develops and supports the following products: CADWorx, for plant design; CAESAR II, for pipe stress analysis; PV Elite and Visual Vessel Design, for pressure vessel analysis; TANK, for storage tank analysis; and GT STRUDL, for structural analysis.
Soon to be known as Hexagon Process, Power & Marine, Intergraph PP&M is part of Hexagon (Nasdaq Stockholm:HEXA B; hexagon.com), a leading global provider of information technologies that drive quality and productivity across geospatial and industrial enterprise applications.
© 2016 Intergraph Corporation. All rights reserved. Intergraph, the Intergraph logo, CADWorx, CAESAR II, PV Elite and GT STRUDL are registered trademarks, and TANK is a trademark, of Intergraph Corporation or its subsidiaries. Other brands and product names are trademarks of their respective owners.
Contacts
Gary Carson
+1.713.668.8550
Email Contact
Vornel Walker
+1.281.890.4566