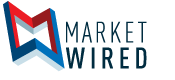 Diamond Resorts Reviews -- Top Florida Beach Getaways
/EINPresswire.com/ -- ORLANDO, FL--(Marketwired - June 04, 2016) - Florida is where vacationers of all kind seek a mix of oceanfront relaxation and high-energy adventure. Diamond Resorts International®, the hospitality and vacation ownership provider, has locations in the top two destinations in Florida - Daytona Beach and Orlando. Meccas for those seeking a family-friendly place to spread the beach towels, they are combined with ample options for theme park and shopping adventures. These destinations are known for their hard-packed sand and constantly clean beaches, as well as for world-renowned attractions like the Daytona International Speedway and Disney World®.
Situated in the heart of Daytona Beach, the 11-story Daytona Beach Regency resort has 87 rooms, where the beach is a mere 100 feet away. The resort's well-equipped spacious accommodations offer a fully-equipped kitchen, full bath and all the comforts of home. Guests are treated to resort-style amenities including organized activities, an arcade, fitness center and an indoor and outdoor swimming complex complete with pools, whirlpools and water slides. On-site and nearby options for adventure allow each member of the family to spend time the way he or she wants to. From golfing on world-class courses, to surfing, to spa getaways, there's a wide-range of activities for everyone. Some will want to spend the day catching up on Vitamin D sunshine with a book in hand before wandering to the Downtown Shopping District for a taste of the vibrant local scene. NASCAR fans won't want to miss a visit to the famous Daytona International Speedway. Regardless of what is on the menu for adventure, Daytona Beach Regency provides easy access to all the boardwalk attractions and offers a sea view that will melt anyone's worries away.
Roughly 60 miles away is Grand Beach resort in Orlando, offering 156 rooms on a serene lakefront property. The resort boasts a classic oceanside picturesque décor and fully-equipped kitchens, oversized baths and spacious accommodations. Adding to the poolside fun are a new mini golf course and playground for those with children to entertain. The year-round adventures in Orlando make it consistently ranked among the top destinations for family vacationers. Theme park lovers will discover that Disney World® is just the beginning. Families can also discover the secrets of the ocean at SeaWorld® or step into the Hollywood lights at Universal Studios Orlando®.
Visitors of Diamond Resorts International® are treated to all the convenience and comfort one can expect from a modern resort. In addition to concierge and guest services, guests also enjoy free Wi-Fi, massage services, laundry facilities and more. No matter which location vacationers choose, they will be met with friendly team members and all the amenities and access needed to make a memorable retreat.
About Diamond Resorts International®
Diamond Resorts International®, with its network of more than 420 vacation destinations located in 35 countries throughout the continental United States, Hawaii, Canada, Mexico, the Caribbean, South America, Central America, Europe, Asia, Australasia and Africa, provides guests with choice and flexibility to let them create their dream vacation, whether they are traveling an hour away or around the world. Our relaxing vacations have the power to give guests an increased sense of happiness and satisfaction in their lives, while feeling healthier and more fulfilled in their relationships, by enjoying memorable and meaningful experiences that let them Stay Vacationed.™
Diamond Resorts International® manages vacation ownership resorts and sells vacation ownership points that provide members and owners with Vacations for Life® at over 420 managed and affiliated properties and cruise itineraries.
Diamond Resorts Reviews -- Diamond Resorts International®: http://diamondresorts-reviews.com
Diamond Resorts Reviews -- Italy's Best Vacation Destinations: http://finance.yahoo.com/news/diamond-resorts-reviews-italys-best-130000653.html
Diamond Resorts Reviews -- St. Maarten's Tropical Beach Resorts: http://www.marketwatch.com/story/diamond-resorts-reviews----st-maartens-tropical-beach-resorts-2016-04-09
Image Available: http://www.marketwire.com/library/MwGo/2016/6/4/11G101428/Images/Diamond_Resorts_Reviews_-_Top_Florida_Beach_Getawa-12bb0077e5d6b006bae5daac3c6d7a4d.jpg
Embedded Video Available: https://www.youtube.com/watch?v=wAbku03BnuU
Contact Information
Liz Feldman
Hillman Communications
Tel: 735-387-0515
lfeldman@hillmanpr.com