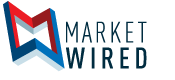 UPDATE - Burnham Los Angeles Reports Record Growth for Second Straight Year
Leading California Employee Benefits Brokerage Expansion into LA Market Results in 100 Percent Growth
/EINPresswire.com/ -- IRVINE, CA -- (Marketwired) -- 05/31/16 -- Burnham Los Angeles (Burnham LA), an extension of Irvine-based Burnham Benefits Insurance Services -- one of the largest privately owned employee benefits brokerages in California -- is pleased to report record growth for the second consecutive year, continuing on a streak of 100 percent from 2015. Launched in 2010 to meet high demand from clients in Los Angeles County, who account for 35 percent of Burnham Benefits' entire portfolio, Burnham LA has quickly established itself as an industry leader and among the few employee benefits brokerages to specialize solely in employee benefits consulting and, in particular, Affordable Care Act (ACA) compliance.
"We are extremely proud of Burnham's growth in the Los Angeles market," says Burnham Benefits founder and CEO Kristen Allison. "Under the impeccable leadership of vice presidents Cathy Gee and Denise Feldman, Burnham LA possesses the uncommon ability to successfully meet the complex needs of companies experiencing high-growth and high-volume expansion, as well as those in the private equity marketplace planning for mergers or acquisitions. Helping them navigate the maze of the ever-changing benefits world, Burnham LA consistently delivers solutions that help organizations achieve key business results."
With an esteemed reputation and track record for winning clients based on its ACA expertise, Burnham LA is trusted by reputable institutions and organizations. Supported by an in-house ERISA (Employee Retirement Income Security Act of 1974) attorney, highly experienced benefits professionals, as well as best-in-class employer-reporting software vendors, Burnham LA provides a full spectrum of strategic and tactical benefits solutions, wielding the in-depth industry knowledge and Fortune 500 resources of a large firm while retaining the flexibility, creativity and consultative service of a privately held boutique.
The changes that have occurred in the healthcare market over the past several years have undoubtedly forced the role of an employee benefits broker to evolve into one of an advisor. It is no longer enough to market a benefits program and help with open enrollment; employers need help navigating plan options, as well as funding alternatives such as limited funding, self-funding and captives. They want help implementing benefits administration and human resource information systems (HRIS) that improve their efficiencies and seek guidance with new regulatory requirements placed upon them not only by ACA but also by state and local ordinances. Equally as important, they seek a trusted advisor who can educate their employees about health and wellness options so that they become knowledgeable consumers when it comes to healthcare and health insurance. And finally, they are looking for innovative and engaging ways to motivate employees to embrace healthier lifestyles, recognizing that a healthier workforce keeps medical costs under control in the long term.
"Specialization has allowed Burnham LA to emerge on the cutting edge of major trends in benefits programs, including multi-year strategic planning, healthcare reform guidance, cost-containment strategies, underwriting and actuarial services, legislative and corporate compliance support and self-funded plans," Allison adds. "There is no other local economy in the world quite like Los Angeles and the surrounding areas. Burnham LA not only understands the difficulties firms face maintaining a community-focused approach to business but also helps them save money and achieve their goals for the present and well beyond."
For more information, visit www.burnhambenefits.com.
About Burnham Benefits Insurance Services: Burnham Benefits Insurance Services, Inc. is a privately held, full-service employee benefits consulting and brokerage firm headquartered in Irvine, Calif. The firm is among the largest in the state to specialize solely in strategic employee benefits consulting and brokerage services. With a comprehensive offering of client-first health and wellness programs, Burnham effectively manages over $1.5 billion in premiums for more than 400 clients. A certified Benefits Corporation (B Corp), the firm maintains a more than 95 percent client retention rate and has averaged 25 percent growth annually over the past 10 years. Because Burnham Benefits does not have outside shareholders, it can easily adapt and create customized solutions that fit clients' best interests -- investing in cutting-edge technology and the tools and resources needed to provide the specialized level of service that today's rapidly challenging climate demands. Its team of more than 80 highly skilled industry professionals includes in-house underwriters, compliance officers, healthcare reform consultants, communications specialists and wellness experts. Through a strategic partnership with Burnham Gibson Wealth Advisors, Inc., Burnham also provides retirement planning and wealth management services. Burnham Benefits' footprint currently spans offices in Orange County, San Francisco Bay Area, Los Angeles, San Luis Obispo, Santa Barbara, Sacramento and San Diego, Calif., as well as a satellite office in the Washington D.C. metro area. Burnham Benefits holds national recognition as Business Insurance's #1 Best Places to Work in Insurance 2013, 2014 and 2015, has been ranked a Best Place to Work by the Orange County Business Journal for five years running. Burnham Benefits founder and CEO Kristen Allison earned the Distinguished Founders Award from the Annual Association for Corporate Growth (ACG) in 2016. For more information, visit www.burnhambenefits.com.
MEDIA CONTACT:
Leslie Licano
Beyond Fifteen Communications, Inc.
949.733.8679
leslie@beyondfifteen.com