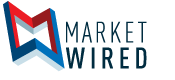 Canadian Armed Forces Air Crews Rescue Stranded Canoeists
/EINPresswire.com/ -- WINNIPEG, MANITOBA -- (Marketwired) -- 05/23/16 -- National Defence / Canadian Armed Forces
Two Royal Canadian Air Force squadrons came together to rescue two stranded canoeists today near Red Lake, Ont.
The two individuals activated a personal locator beacon (PLB) after forest fires and smoke in the area put them in danger. The Joint Rescue Coordination Centre in Trenton, Ont., coordinated the search. The two canoeists were found by a CC-130 Hercules aircraft from 435 Transport and Rescue Squadron in Winnipeg, Man., and were extracted by a Bell 412 helicopter from 3 Canadian Forces Flying Training School in Southport, Man. The helicopter then transported them to Red Lake Airport where they were transferred to the care of the Ontario Provincial Police.
In Canada, search and rescue (SAR) is a shared responsibility among federal, provincial/territorial and municipal organizations, as well as air, ground and maritime volunteer SAR organizations.
Quotes
"The advanced preparation by these two individuals by having a personal locator beacon helped us coordinate the search effectively. Preparedness is so important to survival and we're glad we were able to get them out safely."
Major Vince Meunier, Officer in Charge of JRCC Trenton
Associated Links
435 Transport and Rescue Squadron
3 Canadian Forces Flying Training School
#SAR
#RCAF
Contacts:
Media Relations
Department of National Defence
613-996-2353
Toll-Free: 1-866-377-0811
mlo-blm@forces.gc.ca