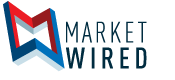 Blue Star Opportunities Corp. Reports Sharp Earnings Growth for Q1 2016
Company Earnings per Share up More Than 300%
/EINPresswire.com/ -- LAS VEGAS, NV -- (Marketwired) -- 04/25/16 -- Blue Star Opportunities Corp. (The "Company") (OTC PINK: BSTO) announces today that it has filed its fiscal 2016 first quarter results on OTCMarkets.com. For the fourth consecutive quarter, operations of our flooring business has shown an ever sharper increase in profits with earnings of $137,596 on revenues of $720,285. This increase in profitability translates into a more than 300% growth in Earnings per Share over the previous quarter but more than 10 fold that of a year ago.
Much of the increased profitability stems from a sharp reduction in operating expenses, cost of goods and additional financial support from our suppliers, all of which help us be more competitive in our main markets.
At time of filing on April 22nd, 2016, growth continues to trend sharply upwards and so is our profitability. Our new low price points are not only providing better margins but it is also allowing us to enter new markets that are price sensitive.
One of the company's main strengths is the use of very advanced technology in producing hundreds of colors of exceptional quality. New applications like nanotechnology have helped transform cork tiles from commodity into beautiful elements for fashionable home decor. A streamlined supply chain and inventory management system is playing a major role in our growth and rising profitability. More information on our product lines can be found at www.duro-design.com
More information and details on our performance can be found in our filing on OTCMarkets.com site.
ABOUT BLUE STAR
Blue Star Opportunities Corp. is a supplier of environmentally friendly components used in renovation and construction of family homes, commercial and retail space, and multi-unit dwellings. The company is a leader in LEED certified cork and bamboo flooring offered in hundreds of beautiful hand finished colors. All of the company's diversified wood product lines are offered through a long established network of value added resellers and independent agents located in all major markets throughout the US and Canada. The company serves architects, designers and real estate managers offering more than 30 lines of traditional oak, maple, hickory and many other types of wood in all sizes including larger width and length flooring. Our ready to install pre finished Cork Tiles are offered in 6 patterns and 56 colors through hundreds of retail locations through the US and Canada. More information on our product lines can be found at www.duro-design.com
FORWARD-LOOKING STATEMENTS: Except for historical information provided herein, this press release may contain information and statements of a forward-looking nature concerning the future performance of the Company. These statements are based on suppositions and uncertainties as well as on management's best possible evaluation of future events. Such factors may include, without excluding other considerations, fluctuations in quarterly results, evolution in customer demand for the Company's products and services, the impact of price pressures exerted by competitors, and general market trends or economic changes. As a result, readers are advised that actual results may differ from expected results.
Contact Information
Joseph Hozer
514 679-3403