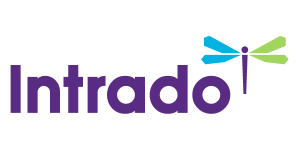 Autobytel Names Dolan Automotive Group 2015 Dealer of the Year
To tweet this release and to celebrate, click #ABTLDealerStars
/EIN News/ -- IRVINE, Calif., April 02, 2016 (GLOBE NEWSWIRE) -- Autobytel Inc. (Nasdaq:ABTL), pioneer of the automotive Internet and the company dedicated to connecting automotive consumers with dealers, has awarded the Dolan Automotive Group of Reno, Nevada, the Autobytel Dealer of the Year for 2015.  The company's Dealer Awards Program honors exceptional #ABTLDealerStars who employ the highest standards in digital automotive retail sales, lead management processes, customer service, and a commitment to mobile and emerging technologies.
Representatives of Dolan Automotive Group were on hand today to accept the award at the 2016 NADA Convention & Expo in Las Vegas, Nevada, at Autobytel Booth #2267C.
"Each year, our Dealer of the Month award winners continue to raise the bar when it comes to exceptional customer service and lead management processes," said Jeff Coats, president and CEO of Autobytel Inc.  "Among the competitive field of thousands of Autobytel dealers, Lexie Brecke and the team at Dolan Automotive Group are standouts.  They are team players and effective communicators, with a laser focus on responsive management and follow up. Their 'just shut up and listen' approach has made them extremely successful at understanding what their customers need, and they go above and beyond to meet those needs. We're proud to name them the Autobytel Dealer of the Year and we look forward to their continued success."
Each month, Autobytel's sales and dealer operations teams evaluate prospective candidates from a competitive field of thousands of automotive retailers in the Autobytel network, with a monthly winner selected based on key online automotive best practices.  The company launched its Dealer Awards Program at the beginning of 2013, honoring monthly winners throughout the year and in markets throughout the U.S.
The Dolan Automotive Group, www.dolanautogroup.com, located in Reno, Nevada, consists of Lexus, Mazda, Kia, and Toyota, and Scion stores. At any given time, the auto group offers approximately 1,000 cars between its four family-owned locations, serving customers in the Reno/Sparks area and surrounding Nevada cities, as well as customers from Roseville, California, and the areas of Lake Tahoe and Sacramento.
Ms. Brecke and the Dolan Automotive Group team were named the June 2015 Autobytel Dealer of the Month.  The month prior, the team managed approximately 1,400 leads and the month following, the dealer group sold over 780 cars, with over 500 cars sold at its Toyota dealership alone.  The Dolan Automotive Group is also heavily involved in charitable causes, raising an astounding $100,000 for local schools in a one year period.
Autobytel consistently ranks as a top quality digital automotive leader.  The company was awarded Highest Rated New Car Leads in the DrivingSales Dealer Satisfaction Awards for two consecutive years (2014 and 2015), as well as First Overall Ranking in Used Car Advertising for 2015.  It was also named a Gold New Vehicle Lead provider by Auto Dealer Monthly in the 2015 Dealers' Choice Awards; a Top Rated New Car Lead provider in 2013 by DrivingSales; a finalist of the 2013 DrivingSales Most Valuable Insight Award; and both a Power 250 Company and a Major Player in the Used Car Industry by Auto Remarketing Magazine.
The 2015 Autobytel Dealer of the Month winners include Christian Robinson of Subaru Las Vegas in Las Vegas, Nevada; Paul Hamilton of Livermore Toyota in Livermore, California; Keith Sponburgh of Packey Webb Ford in Chicago, Illinois; Shane Maness of Hastings Ford in Greenville, North Carolina; Joe Homen of Tracy Toyota Scion in Tracy, California; Ben Seyden of Taylor Chrysler Dodge Jeep Ram in Bourbonnais, Illinois; Rob Grossheim of Stillwell Ford in Hillsdale, Michigan; Peter Deiser of Ed Morse Automotive Group in Florida; Robert Marcial of Lake Elsinore Chrysler, Dodge, Jeep, Ram in Lake Elsinore, California; Kyle Bolton of Newton Nissan in Gallatin, Tennessee; and Chip Alvey of the Oxmoor Automotive Group in Louisville, Kentucky.
"We'd like to congratulate and thank all of the Autobytel Dealer of the Month winners for their commitment to improving the car buying experience for today's consumers," said Mr. Coats.      
For more information about the Autobytel Dealer Awards program, or the company's award-winning products and services, visit the Dealer Corner at http://dealer.autobytel.com/. Follow us on Facebook, Twitter, Google+ and YouTube to stay connected to our latest news.
About Autobytel Inc.
Autobytel Inc. provides high quality consumer leads and associated marketing services to automotive dealers and manufacturers throughout the United States and offers consumers robust and original online automotive content to help them make informed car buying decisions. The company pioneered the automotive internet in 1995 with its flagship website www.autobytel.com and has since helped tens of millions of automotive consumers research vehicles; connected thousands of dealers nationwide with motivated car buyers; and helped every major automaker market its brand online.
Investors and other interested parties can receive Autobytel news releases and invitations to special events by accessing the online registration form at http://investor.autobytel.com/alerts.cfm.
CONTACT: Autobytel Inc. Media Relations

Splash Media
Jennifer Lange
949-916-4820
jlange@getsplashmedia.com
or
Autobytel Inc. Investor Relations
Kimberly Boren
SVP, Chief Financial Officer
949-862-1396
kimb@autobytel.com
or
Cody Slach or Sean Mansouri
Liolios Group, Inc.
949-574-3860
abtl@liolios.com