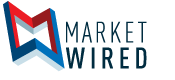 ISO Board Approves 13 New Projects in 2016 Transmission Plan
/EINPresswire.com/ -- FOLSOM, CA--(Marketwired - March 25, 2016) - In an effort to improve grid reliability, the California Independent System Operator (ISO) Board of Governors today approved the 2016 Transmission Plan, which calls for the construction of 13 projects at a total estimated cost of $288 million.
The projects in the plan were identified in 2015 before California increased its renewable energy target to 50 percent by 2030. The 50-percent goal wasn't taken into consideration for this plan, but will be central to future planning cycles.
The Board was also briefed on the impact of developments regarding the Aliso Canyon natural gas storage facility and its potential restrictions to serve power plants in the LA Basin. The situation is being evaluated, and results will be added to the final Summer Assessment report, which is slated for release in early May.
For more information on the March meeting, click here.
Thanks for re-posting!
The California ISO provides open and non-discriminatory access to one of the largest power grids in the world. The vast network of high-voltage transmission power lines is supported by a competitive energy market and comprehensive grid planning. Partnering with about a hundred clients, the nonprofit public benefit corporation is dedicated to the continual development and reliable operation of a modern grid that operates for the benefit of consumers. Recognizing the importance of the global climate challenge, the ISO is at the forefront of integrating renewable power and advanced technologies that will help meet a sustainable energy future efficiently and cleanly.
The following files are available for download:
Contact information
Anne Gonzales 
agonzales@caiso.com

California ISO Media Hotline
888.516.6397
250 Outcropping Way
Folsom, California 95630 
www.caiso.com