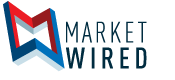 It's Not Too Late for Havana This Summer -- Three Dates Remain
Vacation Express Offers 5-Night Stays With Meals Included in Havana, Cuba From $1999*
/EINPresswire.com/ -- ATLANTA, GA--(Marketwired - March 21, 2016) - Just on the heels of President Barack Obama's visit to Cuba to support the Tampa Bay Rays baseball game against the Cuban national team, everyone is interested in Havana. Even as one of the most in-demand destinations of 2016, Havana is still within reach for those looking to visit this summer with Vacation Express' escorted tours for incomparable prices starting at just $1999*! With options to depart on July 11, July 25 or August 15, 2016 you can still plan the summer trip of a lifetime before the opportunity is gone.
Cuba remains a mystery for many American travelers, so Vacation Express has taken care of practically everything in order to ensure travelers fully experience Cuba without having to worry about the details. We go beyond the usual with our package deal. Not only are roundtrip airfare, hotel and all meals included in the price, but also five full days of adventure and exploration in Havana and the nearby countryside of Pinar del Rio. The package price also includes transportation and a bilingual tour guide in a small and intimate group setting.
Since we have included so many exciting activities in our itinerary, the days begin early. However, due to the early starts, all activities are usually done by 4 pm leaving our travelers several hours of personal time before dinner. These tours are about learning, but they are also about enjoyment. That is why Vacation Express has designed these tours to have five full nights in Havana.
Booking one of our chartered flights to Havana is a great way to beat the rush that is sure to come when commercial flights are made readily available to Cuba in the near future. To guarantee your spot on our most popular tour, book now at CUBA.VACATIONEXPRESS.COM or call one of our Cuba booking representatives at 1-866-790-1788.
About Vacation Express:
Based in Atlanta, Vacation Express, part of Sunwing Travel Group, is a tour operator specializing in quality, affordable vacation packages to over 30 destinations in the Caribbean, Mexico and Costa Rica and most recently, Cuba! Now in business for over 26 years, Vacation Express is one of the country's largest and most trusted tour operators. Travelers looking for the most affordable, all-inclusive vacations may book Vacation Express' exclusive, non-stop packages through their travel agent, directly by phone seven days a week at 1-866-790-1788 or online at VACATIONEXPRESS.com.
Additional Notes:
Vacation Express is selling escorted people-to-people tours as an agent of Cuba Travel Services, Inc. ("CTS"), the travel service provider and operator of the people-to people tours. The people-to-people tours include charter flights operated by either American Airlines or Swift Air, LLC as indicated on the itinerary. The people-to-people tours are subject to the terms and conditions of the CTS Public Charter Operator-Participant Agreement which must be executed by each passenger along with a Visa Application Form and the Self-Certification Form for travel to Cuba.
*Restrictions apply. Advertised prices available for bookings made electronically through your travel agent or on cuba.vacationexpress.com; small service fee of $10 applies when booking with Vacation Express Travel Advisor. Prices are per person, based on double occupancy. Only valid for new bookings. All bookings are subject to the terms and conditions of Cuba.VacationExpress.com. Vacation Express now accepts debit cards that offer the same consumer protection as credit cards. Some upgrades are subject to availability upon check-in. Not responsible for errors or omissions.
COMPLIANCE WITH U.S. LAW: U.S. law prohibits U.S. travelers from traveling to Cuba for tourism. U.S. travelers can only go to Cuba for one of 12 authorized reasons, including family visits and people-to-people educational activities. The 12 categories are listed in the Cuban Assets Control Regulations (CACR) at Section 515.560 (a)(1)-(12) and described in more detail in those identified sections of the CACR. It is the U.S. traveler's sole responsibly to understand and comply with existing restrictions under U.S. law. Each U.S. traveler is required under U.S. law to retain records of their travel to Cuba for five years. The U.S. government could ask you to produce those records.
CUBA TRAVEL CERTIFICATION: Each U.S. traveler must complete a written certification identifying the travel category that authorizes his or her travel to Cuba in order to allow Vacation Express to book that travel. Vacation Express must obtain this certification and retain it for five years, as required under Section 515.572(b) of the CACR. Should you have any questions about the requirements of U.S. law relating to your travel to Cuba, please consult a lawyer.
Vacation Express
https://www.facebook.com/vacationexpress
https://instagram.com/vacationexpress
https://mobile.twitter.com/vacationexpress
Image Available: http://www.marketwire.com/library/MwGo/2016/3/21/11G088433/Images/HAV_Summer-32875a005822a563bcaa27c326a1a3ff.jpg
MEDIA CONTACT
Elma Dieppa
Senior Marketing Manager
edieppa@vacationexpress.com 
800.486.9777x43068