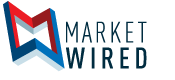 Vancouver Man Agrees to Sanctions for "Wash Trading"
/EINPresswire.com/ -- VANCOUVER, BRITISH COLUMBIA -- (Marketwired) -- 03/21/16 -- In a settlement agreement with the British Columbia Securities Commission (BCSC), Gordon Eberwein has admitted that he engaged in "wash trades" that created a misleading appearance of trading activity in a company traded on the TSX Venture Exchange (TSX-V). A wash trade occurs when an investor acts as both the buyer and the seller of a security at the same time.
Eberwein, a resident of Vancouver, B.C., is a shareholder of a company named Ackroo Inc. Ackroo's shares are traded on the TSX-V.
The agreement states that Eberwein held four accounts at BMO Investorline Inc. Three of the accounts were in his name, and one was in the name of his private construction company. Eberwein had sole trading authority over these four accounts. From February 7, 2013 to May 8, 2013, Eberwein made 37 wash trades in Ackroo shares through the four BMO accounts.
Eberwein later moved the four accounts to RBC Direct Investing Inc. From September 10, 2013 to December 13, 2013, Eberwein made 53 wash trades in Ackroo shares through the four RBC accounts.
Eberwein acknowledges that his actions led to a misleading appearance of trading activity in the shares of Akroo. He has paid $15,000 to the BCSC, and has agreed to be prohibited from trading in securities and from purchasing any securities or exchange contracts for a period of four years (with limited exceptions).
The agreement notes that Eberwein cooperated with the BCSC's investigation, and that he did not profit from his misconduct.
You may view the settlement agreement on our website www.bcsc.bc.ca by typing Gordon Eberwein or 2016 BCSECCOM 65 in the search box. Information regarding disciplinary proceedings can be found in the Enforcement section of the BCSC website.
Please visit the Canadian Securities Administrators' Disciplined List for information relating to persons disciplined by provincial securities regulators, the Investment Industry Regulatory Organization of Canada (IIROC) and the Mutual Fund Dealers Association (MFDA).
About the British Columbia Securities Commission (www.bcsc.bc.ca)
The British Columbia Securities Commission is the independent provincial government agency responsible for regulating capital markets in British Columbia through the administration of the Securities Act. Our mission is to protect and promote the public interest by fostering:


--  A securities market that is fair and warrants public confidence
--  A dynamic and competitive securities industry that provides investment
    opportunities and access to capital


Learn how to protect yourself and become a more informed investor at www.investright.org.
Contacts:
Media Contact: British Columbia Securities Commission
Richard Gilhooley
Media Relations
604-899-6713
www.bcsc.bc.ca

Public inquiries:
604-899-6854 or 1-800-373-6393 (toll free)