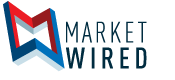 NIH Funds MedStar Program "Diabetes to Go" to Educate From the Bedside
/EINPresswire.com/ -- WASHINGTON, DC--(Marketwired - March 21, 2016) - MedStar Health investigators have been awarded a National Institutes of Health (NIH) grant to study the feasibility of having nurses integrate the "Diabetes to Go Inpatient" education program into the workflow of hospital nursing units to improve self-care and outcomes.
Michelle Magee, MD, director of the MedStar Diabetes Institute at MedStar Washington Hospital Center, piloted "Diabetes to Go" as a MedStar Health Research Institute study that involved 125 people hospitalized with uncontrolled type 2 diabetes. Results showed that providing focused diabetes education in the hospital improved medication-taking behaviors after discharge and showed a trend for fewer Emergency Department re-admissions.
"What we found is that people want the education," Magee said. "We mistakenly assume that people have gotten this information at some point and have chosen not to take care of their blood sugar levels. In reality, not knowing how to manage type 2 diabetes is the issue for a lot of people. If we can use the opportunity offered by a hospital stay to teach essentials of diabetes self-care, we will be providing an important service."
The "Diabetes to Go Inpatient" program is unique in that it merges multidisciplinary expertise in implementation science, nursing and specialized diabetes education. Magee and the MedStar Diabetes Institute team will collaborate with Kelly Smith, PhD, scientific director for MedStar Quality and Safety Research, Joan Bardsley, RN, CDE, MBA, associate vice president for MedStar Health Research Institute special projects, and Patricia McCartney, RN, PhD, director of Nursing Research MedStar Washington Hospital Center, to conduct this research.
"It's really exciting to see this program take off! Our work will inform how we can develop workable and efficient processes for our frontline staff to allow them to effectively engage with our patients to improve diabetes survival," Smith said. "When the research we do becomes an improved process in our hospitals and benefits our patients, that's real-world medicine."
Diabetes is the seventh leading cause of death in the United States, according to the Centers for Disease Control. However, type 2 diabetes can be managed by healthy eating, regular physical activity, and medications to lower blood glucose levels. When people understand key information they can better manage the disease and help prevent other health problems such as heart disease, kidney disease and stroke.
The "Diabetes to Go Inpatient" study is funded in part by the National Institute of Diabetes and Digestive and Kidney Diseases of the National Institutes of Health under grant R34DK109503.
This content is the sole responsibility of the authors and does not necessarily represent the official views of the National Institutes of Health.
About MedStar Health Research Institute
The MedStar Health Research Institute is the research arm of MedStar Health, the largest healthcare provider in Maryland and the Washington, D.C., region. MHRI provides scientific, administrative and regulatory support for research programs throughout the MedStar Health system. MHRI's expertise includes translational research into disease prevention, diagnosis and treatment. These programs complement the key clinical services and teaching programs in the 10 MedStar hospitals and other MedStar entities. Visit us at www.medstarresearch.org.
About MedStar Health
MedStar Health is a not-for-profit health system dedicated to caring for people in Maryland and the Washington, D.C., region, while advancing the practice of medicine through education, innovation and research. MedStar's 30,000 associates, 6,000 affiliated physicians, 10 hospitals, ambulatory care and urgent care centers, and the MedStar Health Research Institute are recognized regionally and nationally for excellence in medical care. As the medical education and clinical partner of Georgetown University, MedStar trains more than 1,100 medical residents annually. MedStar Health's patient-first philosophy combines care, compassion and clinical excellence with an emphasis on customer service. For more information, visit www.medstarhealth.org.
Contact:
Sara Ellis
301-560-7309
sara.e.ellis@medstar.net