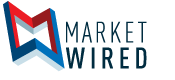 Guide Delivers 11 Ecommerce Do's That Will Make Visitors Exclaim "OMG"
/EINPresswire.com/ -- SCOTTSDALE, AZ--(Marketwired - March 16, 2016) - TrueShip (http://www.trueship.com) -- the leading provider of ecommerce shipping software (ReadyShipper) and automated returns management solutions (ReadyReturns) -- has just released a very in-depth and comprehensive master guide -- which is a prerequisite to 11 other masterfully written and informative guides -- aimed at delivering the tell-all for creating a winning ecommerce site that wows and leaves visitors saying, "OMG!"
The guide is a supplement for 11 other related guides, and covers topics that include:
Being MacGyver About Returns
Cranking the "Suck Dial" to "0"
Embracing the "Unboxing Effect"
Cranking the Profit Knob to 100%
Encouraging Online Product Reviews
Utilizing Ninja Blogging Skills
Adding Zoolander's "Blue Steel" Appeal
Setting a Free Shipping Threshold
Rick Rolling Sales in an Offline Shopping World
Adding the "Wow" Factor
Zapping Shopping Cart Abandonment Rates
Each section of this gargantuan new guide provides ample details and information, and is in juxtaposition to an even longer, related guide that further delves into the subject matter.
 "This new guide is our biggest and best yet," explained Michael Lazar, Director of Online Marketing at TrueShip. "It delivers just about everything that you ever needed to know in order to attract more sales and skyrocket the success of your online store."
Read the guide at: http://www.trueship.com/blog/2016/03/15/11-omg-ecommerce-dos-you-need-to-embrace.
A wide assortment of related guides and white papers can also be found at: http://www.trueship.com/blog.
Visit TrueShip online to learn more at: http://www.trueship.com. Or call toll-free at: (877) 818-7447.
About TrueShip
#ShipSmarter -- TrueShip is the original architect of multi-carrier ecommerce shipping software. ReadyShipper shipping software integrates into the most widely used shopping carts and online marketplaces. It is an easy-to-use order fulfillment solution designed to save e-retailers time and money.
Start a 14-day trial of ReadyShipper shipping software by visiting: http://www.TrueShip.com/products/ReadyShipper.
About ReadyReturns
#ReturnsHappen -- ReadyReturns is a customer-facing, plug-and-play, self-service online product returns software solution. It integrates into virtually any website without any programming. ReadyReturns lets customers make returns from a website by filling out a simple form and printing the return shipping label. E-retailers set the rules of the returns, including things like return shipping and restocking fees.
Start a 30-day trial of ReadyReturns by visiting: http://www.trueship.com/online-retail-returns.
Embedded Video Available: https://www.youtube.com/watch?v=iT61wv8wud8
Embedded Video Available: https://www.youtube.com/watch?v=UY7ZCN_9myo
Press Contact
Michael Lazar
Director of Online Marketing
Tel: (877) 818-7447
Email: support@trueship.com