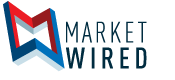 Vancouver Carpet Cleaner Warns Homeowners About Rug Bugs
Vancouver Carpet Cleaner Cautions Homeowners That Dirty Carpets Can Become Home to a Host of Insects
/EINPresswire.com/ -- VANCOUVER, BC--(Marketwired - March 16, 2016) - Angelo Di Pomponio, founder of Angelo's FabriClean, understands that keeping a home clean and tidy is a priority for many families. Although carpets can be challenging to clean and often require the attention of a professional, they need regular maintenance or they can become host to a variety of pests. For more information, go to: http://www.inhomecleaning.ca/blog/creepy-carpet-crawlers
A recent blog on FabriClean's corporate website lists the five most common pests found in dirty rugs. These include: silverfish, clothes moth, dust mites, bedbugs, and the carpet beetle.
Getting rid of these unwanted visitors is imperative, because several feed off different materials including cotton, linen, and rayon. This means it's not only your carpets, but also your furniture and clothes that could be in potential danger.
The article lists common habitats and why these insects can be harmful to your home and health. For example, dust mites have powerful digestive enzymes in their gut that comes out in their feces and induce serious allergic reactions in humans.
Knowing that your carpets may be vulnerable to certain pests can help you manage them properly, the blog concludes. However, the best solution is prevention. Having your carpets cleaned by a professional regularly can help avoid unwanted visitors that may be looking for warmth and comfort in the chilly spring weather.
About the Company
Angelo's FabriClean is a premier carpet and upholstery cleaning company in the Greater Vancouver and Lower Mainland area, offering carpet, area rug, upholstery, and mattress cleaning services. Angelo's is owned and operated by a close-knit family that pays special attention to customer satisfaction and excellent service. It is 100% Canadian, with over a quarter century of experience in in-house cleaning and care. Their technicians are trained and certified, arriving fully equipped to perform the cleaning at the client's convenience. Angelo's FabriClean uses state-of-the-art equipment, as well as top-of-the-line cleaning products. For more information, log on to http://www.inhomecleaning.ca/ or call (604) 421-1855.
Angelo's FabriClean
Angelo Di Pomponio
angelosfabriclean@shaw.ca
Company Website: http://www.inhomecleaning.ca/