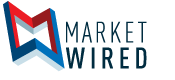 M&C Saatchi Agency Acquires New York-Based MCD Partners
Digital Customer Experience Shop Joins Direct Marketing Agency LIDA
LONDON, UNITED KINGDOM--(Marketwired - March 16, 2016) -  LIDA, M&C Saatchi's CRM and direct marketing agency, has acquired a majority stake in MCD Partners, a digital customer experience agency. The US offering will be led by MCD Partners co-founders Ian Magnani, John Caruso, and Wasim Choudhury. LIDA, based out of London, will continue to be led by Matthew Heath, Chairman, and Victoria Fox, CEO.
/EINPresswire.com/ -- "Rather than just find a clone of LIDA in the US, we chose MCD Partners as their digital customer experience skills are a perfect partner for our own roots in CRM," said Heath. "We are hugely excited about using this opportunity not only to grow into the US market, but also to enhance our talent and client capabilities in the UK and beyond."
LIDA, Campaign UK's 2013 and 2014 Customer Engagement Agency of the Year, and Emmy Award-winning MCD Partners share a strong background of industry leadership and digital innovation. The acquisition brings together their complementary areas of expertise, resulting in a full suite of offerings from omnichannel advanced data analytics and CRM to user experience design and creative digital marketing.
Together, LIDA and MCD Partners' collective capabilities, technologies, and platforms -- including their proprietary in-house Data Room and Insight Labs -- will inform design processes and engagement strategies, giving a more complete view of the consumer and helping to bring clients even closer to their customers.
"LIDA is an ideal partner for us, with our corresponding strengths, locations, and cultures. We value and respect each other's unique identities, which we felt was crucial," said Ian Magnani, partner and co-founder, MCD Partners. "We're thrilled to share our combined expertise with one another and with our clients, as we continue to grow and evolve in our new partnership."
LIDA specializes in CRM, data strategy and analytics, and direct marketing, deepening customer connections for clients including Land Rover, Boots, Ikea, and Virgin Holidays. MCD Partners specializes in user experience design, digital marketing, and website/mobile/app development, with an established roster of clients and long-time partners including Discover Financial Services, Samsung, Johnson & Johnson, and TIAA CREF.
MCD Partners is comprised of 120 digital and technology experts in New York and Chicago, and will continue to operate as MCD Partners for the foreseeable future. LIDA is comprised of 220 digital and direct marketing experts in London and Sydney.
The acquisition comes 18 months after LIDA's first international expansion, with the opening of its Sydney office in July 2014. Today, LIDA Australia has grown into an agency of 45 employees, with seven clients including CommBank, Lexus, Freedom, and Google.
About LIDA
LIDA is a CRM and direct marketing agency that creates measurable commercial value by using customer understanding to develop action-orientated communications that connect better with customers across all channels. The agency is at the forefront of the move towards highly relevant, personal communications -- right message, right customer, right time.
LIDA is dedicated to investing 70 per cent of its effort on today, 20 per cent on testing ideas for tomorrow and 10 per cent on innovating for the distant future. The 70/20/10 approach ensures innovation is at the heart of all our activity. It has attracted forward thinking brands such as O2, Boots, IKEA, RBS/NatWest and National Trust. Founded in 2000, LIDA is part of the M&C Saatchi Group -- the UK's fifth largest communications agency network.
About MCD Partners
MCD Partners is a digital customer experience agency focused on helping organizations design and build digital products and services that millions of people use every day. Founded in 1999, MCD Partners is a team of digital professionals in New York and Chicago offering digital business strategy, user experience design, digital marketing, and mobile development. Featured Clients include: AT&T, Discover Financial Services, Johnson & Johnson, TIAA-CREF, E*TRADE Financial, Macmillan, Memorial Sloan-Kettering Cancer Center, Samsung, and Sesame Workshop.
Image Available: http://www.marketwire.com/library/MwGo/2016/3/16/11G087798/Images/lida_logo-df1167b6af1780c4ad251169cd186873.jpg
Peyton McCarthy
DiGennaro Communications
Peyton.McCarthy@digennaro-usa.com