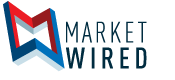 Blaze Fast-Fire'd Pizza Launches Mobile App
Mobile Ordering, Payment and Loyalty Program Enable a New Way for Guests to Fire It Up
/EINPresswire.com/ -- PASADENA, CA -- (Marketwired) -- 03/16/16 -- Blaze Fast-Fire'd Pizza today unveiled its new state-of-the-art mobile app, enabling guests to fire it up while on the go. Available for iOS and Android users and valid at all Blaze Pizza locations throughout the U.S., the app lets guests order and pay straight from their smartphones -- allowing them to get their Blaze Pizza fix even faster -- while earning their way to free pizzas and other Blaze benefits.
As part of the app's launch, Blaze Pizza also debuted its new loyalty program, where guests earn "flames" by scanning the app during each visit and score a free pizza for every 10 flames earned. The transaction-based program was designed to reward guest loyalty, something that many customers had been suggesting through conversations on social media.
In addition to online ordering, payment and loyalty, the app also provides an easy way to locate the nearest Blaze Pizza restaurant, and offers an online order history to quickly re-order favorites. A Nutrition Calculator even allows guests to build their own "virtual" pizzas before they order, providing full transparency into calories and nutritionals.
Blaze Pizza considers the launch of the mobile app an important addition to its digital technology infrastructure. To date, the company has been cultivating fanatics through a robust social media following on Instagram, Facebook and Twitter. The company also recently launched a Snapchat channel to connect with the younger segment of its audience.
"We're a young company, but already we have hundreds of thousands of fans on social media, and had over a hundred thousand online orders last year alone, so we certainly recognize the importance of technology in our business," said Jim Mizes, president and COO of Blaze Pizza. "Guests today want to be part of the conversation, and be able to order, pay and earn loyalty from their phones. Now, we have the tool in place to make this easy. We're thrilled with the initial response the app has received."
The first Blaze Pizza restaurant opened in Irvine, CA on August 6, 2012. The following year, the company grew to 10 locations and began expanding beyond California. In just under four years, the company has grown to 116 locations with plans to open its 1,000th location before its tenth birthday.
To download the Blaze Pizza app for iOS, click https://itunes.apple.com/app/blaze-pizza/id1012031459?mt=8.
To download the Blaze Pizza app for Android, click https://play.google.com/store/apps/details?id=com.hw.blaze&hl=en.
About Blaze Pizza
The first Blaze Pizza® restaurant opened on Aug. 6, 2012, in Irvine, Calif., and quickly gained attention for its chef-driven recipes, thoughtful interior design, and a service culture that celebrates individuality. Now ranked as the overall #2 fast-casual brand in FastCasual.com's annual Top 100 list, Blaze Pizza is building momentum and developing a cult-like following as it expands across the country. The company currently operates 116 restaurants in 27 states and Canada, including the major metropolitan areas of Los Angeles, New York, Chicago, San Francisco, Toronto, Dallas, Las Vegas and Washington D.C. Founded by Elise and Rick Wetzel (co-founder of Wetzel's Pretzels), the concept is backed by investors including LeBron James, Maria Shriver, Patrick Schwarzenegger, Boston Red Sox co-owner Tom Werner and movie producer John Davis. For more information, please visit blazepizza.com and facebook.com/blazepizza or click here to view a company video.
Image Available: http://www2.marketwire.com/mw/frame_mw?attachid=2979544
Embedded Video Available: http://www2.marketwire.com/mw/frame_mw?attachid=2979545

Media Contact
Joshua Levitt
Press Relations
Email Contact
949-215-1438