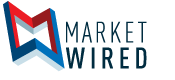 Act-On Sets Coordinates for Growth With Expanded Sales Leadership
Appoints New Sales Veterans to Support Growing Demand in North America and Europe
/EINPresswire.com/ -- PORTLAND, OR--(Marketwired - March 16, 2016) -  Act-On Software, the leading provider of marketing automation for fast-growing businesses, today announced the appointments of three new sales executives: Tim Maloney as Vice President, Mid-Market Sales, Tom Cooper as Vice President, Strategic Accounts, and Jens Vang-Lauridsen as Vice President, EMEA Sales. These leadership additions fit within a larger strategy to capitalize on the company's current momentum and scale operations for future growth.
Over 3,000 businesses worldwide rely on Act-On Marketing Automation to power their brand, demand, and customer marketing efforts. Companies adopt Act-On for its ease of use, time to value, and unrivaled customer support, and this is further supported in the latest G2Crowd Grid for Marketing Automation.
"It's great to bring onboard three sales veterans with over 50 years of combined experience - who have the sales and leadership expertise to build on our already successful growth trajectory," said Tom Cameron, CRO of Act-On Software. "With their proven track records, I know that they will make an immediate impact on the company and help us to further establish our foundation as a leader in marketing automation."
Tim will join Act-On as VP of Mid-Market Sales and bring his twenty years' experience in business development, channel and direct sales, and partner marketing to further the adoption of Act-On within mid-market companies. Tim most recently served as VP of Worldwide Channels and Alliances for Cloudwords, and spent ten years previously with Autodesk, where he grew and directly managed the company's global partner and reseller networks.
Tom will join Act-On as VP of Strategic Accounts and apply his over twenty years' background in sales and business development to expand Act-On's enterprise and strategic accounts. Most recently, Tom was senior manager of Autodesk's major accounts, where he architected sales strategies that supported the company's North American operations.
As Act-On's VP of EMEA Sales, Jens will be responsible for leading the company's European sales operation and increasing market share across the continent. A senior software executive with 15+ years' experience selling across EMEA, Jens Vang-Lauridsen most recently held VP of EMEA Sales roles at Zimbra and Telligent.
To learn more about Act-On and its executive leadership team, visit www.act-on.com.
About Act-On Software
Act-On Software provides an integrated marketing workspace for innovative, fast growing businesses looking to align brand, demand, and customer marketing to deliver a unified buyer experience across channels. Act-On is a next-gen marketing automation platform that gives marketing departments a single, collaborative workspace to create and execute marketing programs at scale and build personalized relationships with audiences. Act-On is designed to be used by the marketer herself, and not that of the IT department. Easy to use and elegant in its design, Act-On's marketing workspace empowers marketers to realize their full potential. Act-On is squarely focused on the success of its customers and offers consultant level quality with everyday customer support. Act-On Software has been recognized for its superior product and rapid business growth by Deloitte, Forbes, and Inc. Magazine. For more information, visit www.act-on.com.
Converse with us on Twitter, circle us on Google+, and get to know our company on LinkedIn and Facebook. For marketing best practices and tips, read our Marketing Action blog. Use #ActOnSW to join the social conversation.
Media Contact:
Paige Musto
Act-On Software, Inc.
Paige@act-on.com
650-931-2385