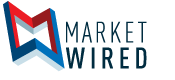 Hairburst Products Now Available on Amazon.com
UK Company's Natural Supplement Improves Health of Hair
/EINPresswire.com/ -- BOCA RATON, FL--(Marketwired - March 15, 2016) - Hairburst, a UK based company with the focus of developing and distributing natural hair supplements that deliver lasting results is pleased to announce its product line is now available on Amazon.com, the world's largest online retailer.
"With Hairburst now available on Amazon.com, women can now have the long healthy hair they always wanted for the perfect look," said Sarah Desjardins of Hairburst. "Women using Hairburst can see major improvements after using the product for just a few weeks."
Hairburst adds all the vital vitamins and nutrients to a diet that the body needs to grow stronger, longer hair. Their unique formula has produced fantastic results for numerous users, reporting hair that appears healthier, thicker, longer, shinier, more manageable and faster growing as a result of using Hairburst. The company understands that it is important to know what is being put into the body, and it's also important to understand why Hairburst is going to help grow hair.
Biotin, MSM, Collagen, BCAAs and Silica are all key ingredients in Hairburst that make healthy hair grow. Biotin aids in the metabolization of fatty acids and amino acids making hair grow longer, healthier and thicker. Collagen is one of the most abundant proteins in the body and makes up a majority of our hair, skin and nails and Silica is a micronutrient that better transports key nutrients that grow hair throughout the body.
"Long, healthy hair is more achievable than ever for women with all different hair types with Hairburst on Amazon.com," said Desjardins. "Take two capsules every morning and in two weeks, your hair will feel more hydrated and revitalized. In a month, your hair will begin to grow faster and its condition will continue to improve. That's just the beginning."
Hairburst is natural and contains no artificial colors, flavors, preservatives, milk, lactose, soya, gluten, wheat, or yeast. It is also vegetarian friendly. No animal testing was done in the creation of the product.
For more information about the Hairburst, visit: http://www.hairburst.com.
*The Food and Drug Administration have not evaluated these statements. This product is not intended to diagnose, treat, cure or prevent any disease.
Please direct inquiries to:
Alex Press
561-618-6439
apress@inhealthmedia.com