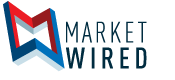 Preparing for the Future of Natural Gas Plants
Interview with J. Brent Gifford, Manager -- Major Projects & New Generation, Arizona Public Service Company
/EINPresswire.com/ -- PHILADELPHIA, PA--(Marketwired - March 15, 2016) - With recent court rulings for Coal Retirement, Renewable Development is expected to increase. There is an expectation for decreased base load capacity and growing capacity of intermittent renewable resources. Utilities, Power Generators, and EPC Firms are going to have to continue to design, develop and construct Natural Gas Plants to effectively integrate renewable resources.
Brent Gifford, Manager -- Major Projects & New Generation at Arizona Public Service Company, recently spoke with marcus evans about topics to be discussed at the upcoming Natural Gas Plant Development, Commissioning & Construction Conference:
How do you use lessons learned from past company experiences to create your own success?
BG: An old mentor told me (several times) the old adage to never be afraid to make a mistake because that's how you learn. He went on to add, "Be very afraid of making the same mistake twice." The technology available today makes learning from others' experiences as valuable a resource as your own experiences.
What is the most important factor to consider when adjusting to new market trends?
BG: Realizing that you will probably be wrong about what the trend will be. The key is being able to either anticipate several trend alternatives or use a strategy that is flexible and quickly adaptable.
What obstacles do you face when coordinating costs and pricing on projects?
BG: At the risk of stating the obvious… it's all about the risk: the type, who owns it, how is it mitigated, and how to best value it. I don't think it is possible to have a too-rigorous risk management strategy. Yes, I speak from experience, see question one above.
In what ways do you think the changing market will influence future projects?
BG: Projects will need flexible and adaptable implementation strategies with risk appropriately allocated.
What do you think attendees will learn during this conference?
BG: Companies seeking to expand generation portfolios face several challenges today, and I look forward to hearing different perspectives about how to tackle those challenges successfully.
Brent Gifford has been employed at Arizona Public Service for 30 years -- all in Fossil Generation. First as a Civil/Structural Engineer and later in plant capital improvement project management. In his current role as Manager, Major Projects and New Generation he is responsible for a portfolio of air quality control system, combustion turbine reliability improvement, and new generation projects. Brent is a Registered Professional Engineer (AZ, CA, NM, NV) and a Project Management Professional.
Join Brent at the Natural Gas Plant Development, Commissioning & Construction Conference, May 4-5, 2016 in Philadelphia, PA. View the conference agenda to check out Brent's case study topic. For more information, please contact Rachel Strug, Digital Marketing Coordinator, marcus evans at 312.894.6327 or rachels@marcusevansch.com.
About marcus evans
marcus evans conferences annually produce over 2,000 high quality events designed to provide key strategic business information, best practice and networking opportunities for senior industry decision-makers. Our global reach is utilized to attract over 30,000 speakers annually; ensuring niche focused subject matter presented directly by practitioners and a diversity of information to assist our clients in adopting best practice in all business disciplines.
Rachel Strug
Digital Marketing Coordinator
marcus evans
312.894.6327
rachels@marcusevansch.com