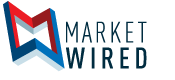 Parking Reservation System Market 2015 -- Global Forecast to 2020
Rising Need for Real-time Parking Availability Information
/EINPresswire.com/ -- DUBLIN, IRELAND--(Marketwired - March 15, 2016) - Research and Markets has announced the addition of the "Parking Reservation System Market - Global Forecast to 2020" report to their offering.
The global parking reservation system market is expected to grow from $579.6 Million in 2015 to $1,665.3 Million by 2020, at a CAGR of 23.5% from 2015 to 2020.
Traffic congestion is one of the biggest challenges faced worldwide due to limited parking spaces. Growing global population and the resultant increase in the number of vehicles on road are among the key factors responsible for traffic congestion.
Owing to the necessity of organized parking and reduction in traffic congestion, the concept of parking reservation systems has been introduced. The system allows drivers to obtain parking availability information in certain areas and, accordingly, decide the parking destination.
The rising need for real-time parking availability information, upcoming smart city projects, and increasing number of vehicles are some of the major factors driving the global parking reservation system market.
With numerous upcoming smart city projects, nearly one million parking spaces are expected to be established by 2020. Parking reservation is directly connected to smart parking systems, which gives accurate vehicle occupancy in real-time. It guides visitors and residents to available parking spaces. It also simplifies the parking experience and gives value addition for parking system stakeholders, such as merchants and drivers.
Companies Profiled:
Ace Parking
Apcoa
Justpark
Laz Parking
National Car Parks
Parkme
Q-Park
Standard Parking Corporation
Streetline
Vinci Park
Report Structure:
1 Introduction
2 Research Methodology
3 Executive Summary
4 Premium Insights
5 Market Overview
6 Industry Trends
7 Parking Reservation System Market Analysis, By Type
8 Parking Reservation System Market Analysis, By Solution
9 Parking Reservation System Market Analysis, By Vertical
10 Geographic Analysis
11 Competitive Landscape
12 Company Profiles
For more information visit http://www.researchandmarkets.com/research/p95tnh/parking
Research and Markets
Laura Wood
Senior Manager
press@researchandmarkets.com

Fax from USA: 646-607-1907
Fax from rest of the world: +353-1-481-1716
Sector: Telematics and Vehicle Electronics