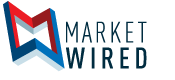 JLL Acquires Seattle Leasing Expert Washington Partners Inc.
Acquisition Bolsters JLL's Role as a Leading Commercial Real Estate Provider Across the Puget Sound Region
/EINPresswire.com/ -- CHICAGO, IL and SEATTLE, WA -- (Marketwired) -- 03/01/16 -- JLL (NYSE: JLL) has expanded its real estate leasing services with the acquisition of Washington Partners Inc., one of the leading tenant representation firms in Seattle. The acquisition is consistent with JLL's disciplined growth strategy and immediately expands the firm's tenant representation and brokerage capabilities across the region.
"Washington Partners is one of the top-ranked real estate service providers with some of the best tenant representation professionals in the market and we're delighted to combine our two firms in this way. The combination of Washington Partners' tenant representation expertise with our own expands our presence in the Greater Puget Sound market and further enhances our services to our clients," said JLL Market Director Joe Smurdon.
A total of 15 professionals, including 11 brokers, will join JLL's 58 employee-strong team in Seattle and work closely with Smurdon. They include Ed Curtis, Doug Hanafin, Pat Pendergast and Clay Nielsen, who co-founded Pike in 1997, as well as partners Larry Almeleh, Mark To, Mark Fox and Adam Chapman. Also joining are Blair Stern, Kevin Harris and Darrick Thompson.
The changing needs of Seattle's tenants require a broader perspective and this move will enable the Seattle-based Washington Partners to deliver more comprehensive services to corporate clients across the Pacific Northwest.
"Joining JLL gives us the opportunity to plug into national and global trends and provide our clients with a broader perspective," said Curtis. "With the deep resources and expertise of JLL, we will be able to serve our clients' space needs anywhere in this country and around the world."
Hanafin mentioned that the entire Washington Partners group is honored to join one of the finest real estate services firms in the world. "Our people will be immersed in a rich, diverse culture that will allow each individual to best support our clients with a more comprehensive service delivery model."
Across the Puget Sound region, JLL provides a broad platform of specialized real estate services including landlord and tenant representation, capital markets, project and development services, corporate solutions and property management. It serves all of the main commercial real estate sectors including office, retail, industrial, hospitality and multifamily markets as well as specialized segments such as data centers, healthcare and life science facilities.
For more news, videos and research resources on JLL, please visit the firm's U.S. media center Web page: http://bit.ly/18P2tkv
About JLL
JLL (NYSE: JLL) is a professional services and investment management firm offering specialized real estate services to clients seeking increased value by owning, occupying and investing in real estate. A Fortune 500 company with annual fee revenue of $5.2 billion and gross revenue of $6.0 billion, JLL has more than 230 corporate offices, operates in more than 80 countries and has a global workforce of more than 60,000. On behalf of its clients, the firm provides management and real estate outsourcing services for a property portfolio of 4.0 billion square feet, or 372 million square meters, and completed $138 billion in sales, acquisitions and finance transactions in 2015. Its investment management business, LaSalle Investment Management, has $56.4 billion of real estate assets under management. JLL is the brand name, and a registered trademark, of Jones Lang LaSalle Incorporated. For further information, visit www.jll.com.
Image Available: http://www2.marketwire.com/mw/frame_mw?attachid=2970762
Image Available: http://www2.marketwire.com/mw/frame_mw?attachid=2970774
Image Available: http://www2.marketwire.com/mw/frame_mw?attachid=2970779

Contact:
Andrew Neilly
Phone: +1 925 930 9848
Email: Andrew@gallen.com