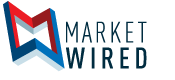 FormalWorld.org Dedicated to All Things Formal Verification Launches at DVCon
Online Resource Designed to Serve Formal Verification Engineering Community
/EINPresswire.com/ -- SAN JOSE, CA -- (Marketwired) -- 03/01/16 -- DVCon 2016 -- FormalWorld.org, an online community dedicated to advancing the widespread use of formal verification, launched today during DVCon 2016 here with the goal to be the complete online resource for the expanding formal verification community.
Formal verification has become a critical technology in the modern verification flow. FormalWorld.org provides easy, open access to a range of helpful resources for an increasing number of end-users in need of education, information and peer-to-peer networking.
FormalWorld.org offers links to a broad range of information sources and will be updated on a continuous basis. Its monthly newsletter will include recent developments and non-commercial, technical postings related to formal verification. The first edition features links to Jim Hogan's "Guide to Formal Verification" published in DeepChip.com, a blog post from Gila Logic's Elchanan Rappaport and links to videos and presentations from the recent Test & Verification (TVS) Verification Futures.
A blog section is open to the formal engineering community to post non-commercial, technical contributed viewpoints and articles. Visitors will find links to current events and news, a research center with instructional videos and presentations, case studies, academic and topical articles, books and training material, along with a listing of products and service providers. In the future, an independently moderated email questions and answers forum will be available.
The site is managed by Jan Kuster, an independent consultant. Individuals and organizations are welcome to submit items for posting. OneSpin Solutions provided the initial sponsorship for this site, but will take a hands-off role in its management.
"Formal is a key technology in current and future design flows, making electronics reliable," notes Dr. Raik Brinkmann, OneSpin Solutions' president and chief executive officer (CEO). "Making it easy to explore and learn about formal, as well as to share experience and research with others, is a key requirement of the community. Therefore, OneSpin is sponsoring FormalWorld.org to help make it an open platform."
Call for Contributions
FormalWorld.org is an open and free community. Anyone interested in Formal Verification is invited to post relevant and useful information, or write a blog. Contact Jan Kuster with suggestions or ideas at ContactUs@FormalWorld.org
FormalWorld.org Live Today
Formal World went live today and includes news and events pertinent to the formal verification community. It features up-to-date information from a variety of sources. Subscribe to the newsletter, free of charge, at www.FormalWorld.org
For more information, contact:
Nanette Collins
(617) 437-1822
Email Contact