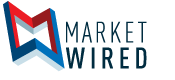 Meridian Delivers Enhanced Commerce and Empowers Customers With Winter 2016 Release
New Release Extends Learning Management Breadth, Revolutionizing User Experience With Updated Interface and Integration With Salesforce.com
/EINPresswire.com/ -- RESTON, VA--(Marketwired - February 23, 2016) - Meridian Knowledge Solutions, a leading learning technology provider, is today announced the availability of Meridian Global® version 16.1. With the release of its flagship learning management product, Meridian changes the way organizations develop, deliver and manage training initiatives to drive more revenue and close skills gaps both inside and outside of organizations. Featuring a new Salesforce.com App Exchange application, this new release expands beyond the traditional boundaries of a learning management system (LMS) by delivering powerful commerce and marketing functionalities that enable organizations to drive real business results through training. 
"Forward leaning companies are tapping into the power of education and training to build stronger customer relationships, improve customer loyalty and to ultimately generate revenue. This is an area traditionally ignored by legacy learning management system vendors," said Jeff Kristick, president of Meridian. "This release delivers innovative new features in the areas of commerce, integrating with Salesforce.com, and empowering customers to extend and manage the application on their own. Customers are now in a great position to truly capitalize on the power of education and training."
"Smart organizations know that they must create an environment of engaged and continuous learning that addresses not only their internal learning needs but also their external stakeholders. By emphasizing the untapped potential of their extended enterprise they really maximize the value of education," said Jim Lundy, CEO, Lead Analyst of Aragon Research. "Over the past few years, Meridian has built a very solid track record of meeting the expectation of the most demanding customers, the Meridian 16.1 release will not disappoint them."
The Winter Release brings exciting new features, as well as deep improvements to existing functionality. In addition to the Salesforce.com integration, noteworthy enhancements include refreshed interface with modern, clean visual updates that puts content front and center, and added self-service capabilities to allow users to configure authentication and single sign-on (SSO) by domain, including SAML 2.0 and OAuth from major social media providers. Users can now set up and manage their own user authentication and sign-on schemes without assistance from Meridian.
Highlights of Meridian Global LMS® 16.1 include:
Salesforce.com AppExchange Application allows learning data, including user and learning history info for leads and contacts, to be viewed in Salesforce. This enables companies to see what users have taken training within Salesforce.com, and unlocks that data to drive marketing campaigns and direct promotions by sales, and can be viewed within the broader context of the customer relationship. This application is immediately available in the Salesforce AppExchange store at no cost.
Improved user experience with an enhanced interface that offers modern, lean visuals, as well as a new console to access administrative tasks. New style options for visualization enable users to adjust the look and feel of Meridian depending on audience, business context and type of data consumed. This enhanced personalization and user experience is critical for training outside the company -- where the application is more about marketing and commerce than an internally focused legacy LMS. 
Enhanced custom field functionality allows customers to extend the core Meridian application to match their business process and data. Newly created fields are available immediately in user import files, human resources information system (HRIS), external data feeds, and application program interface (API) calls.
Upgraded accessibility of payment gateways, including a new PCI-compliant payment gateway and PayPal's Payflow Link. Account setup for all gateway types can be configured by end users via a self-service utility.
Enhanced security and authentication, with new centralized authentication service that is completely configurable by the customer with support for SAML 2.0, OAuth, and authentication via social platforms like Twitter, Google+, Facebook, and more. 
Availability
Meridian's Winter 16.1 Release is available on February 27, 2016. Meridian is showcasing the latest version of its learning management suite at the ATD 2016 International Conference & Exposition in Denver, CO on May 22-25, 2015 at Booth #1424.
About Meridian Knowledge Solutions:
Meridian Knowledge Solutions, LLC, is the leading provider of enterprise, web-based learning management software. Meridian's powerful yet easy-to-use solutions are leveraged by organizations dedicated to building world-class learning enterprises inspired and focused on delivering exceptional results. With over 10 million users worldwide, Meridian offers a flexible, best-of-breed learning management system that gives organizations and users alike a seamless, integrated experience, all while strengthening the bottom line. Recognized as a leading learning management system by top industry analysts, Meridian's software is being used by some of the world's largest, most successful organizations, including Fortune 500 companies and government agencies. Meridian believes learning is first, learning is yours, and learning is without limits. The company is headquartered in Reston, VA. For additional information about Meridian Knowledge Solutions, visit www.meridianks.com. Visit the Meridian Blog and follow @MerdianKS on Twitter for more learning insights and perspectives.
For more information about Meridian, visit www.meridianks.com.
Contact:
Stacy Sakellariou
Chief Marketing Officer
Meridian Knowledge Solutions
ssakellariou@meridianks.com