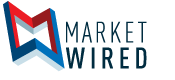 Paul Pitcher - Sharp Shooter Funding - How Does A Merchant Cash Advance Work?
/EINPresswire.com/ -- CALGARY, AB--(Marketwired - February 14, 2016) -  With this type of financing, you get a cash advance -- usually approved and funded in just a day or two -- with very little paperwork involved. In turn, you agree to pay back the advance, plus a fee, by letting the funding provider take a portion of your credit card sales each day until the entire amount has been repaid.
While a merchant cash advance can certainly be a quick way to get cash, it can also be a learning process, as a strong business plan must be put into place prior to funding. Fees can range from 8% to 35% APR of the amount financed. However, merchant cash advance providers measure their fees as a factor rate, which can range from 1.09 to 1.35. The advance amount you receive is multiplied by that factor rate to determine the total amount you'll pay back. You'll pay this back by giving the funding provider a fixed percentage of your credit card revenues each day until the loan has been settled, meaning you actually repay a lower amount of money during slower months. Average repayment time frames are 9 – 10 months, but can be as short as 4 months and as long as 36 months. The higher the fixed percentage of your credit card sales you'll share, the shorter the repayment time frame will be.
Cost
Let's take a look at how you can calculate the true cost of a merchant cash advance. You are advanced $20,000. The funding provider quotes you a factor rate of 1.14. So, this means you will be expected to pay back $22,800. At first glance, it might seem like you are paying 14% interest rate. But, the real number you want to look at here is APR. If the funding provider is taking 5% of all your future credit card sales, and you project to have $25,000 a month in credit card sales, your APR would actually be 18% and you would repay the advance in 274 days with daily payments of $41.
Who Qualifies
If you don't qualify for financing at a traditional bank or financial institution, Merchant Cash Advances could be an option. Merchant cash advances are a good solution if you have little or no collateral, limited business history, or a poor credit rating.
If you receive a large portion of your revenues through credit card payments (for example, restaurants and retail stores), you can use a merchant cash advance as a short-term financing tool to help with cash flow, purchase inventory, pay other debts, meet unexpected expenses, and more.
Advantages of Merchant Cash Advances
• Easy approval process
• Bad Credit OK
• Pay loan with set percentage of credit card receipts
• No minimum monthly payments
• No restrictions on using your cash
Sharp Shooter Funding offers a wide selection of small business loan products to help business owners throughout the life cycle of their businesses from early stages to established businesses with rates as low as 5.9 percent for the best-qualified borrowers. Visit www.SharpShooterFunding.com to learn more about what Sharp Shooter Funding has to offer.
Image Available: http://www.marketwire.com/library/MwGo/2016/2/14/11G082818/Images/BHPTP-a42df2e7fb2c8668ba40cc86a57d10fc.jpg
Image Available: http://www.marketwire.com/library/MwGo/2016/2/14/11G082818/Images/PTPCAMRON-f1ef456c9f74a06ca9a79d60266d54ff.jpg
Sharp Shooter Funding
Office (866) 644 1353
Email info@sharpshooterfunding.com