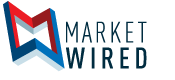 Waterjet Holdings, Inc. Changes Name to Shape Technologies Group, Inc.
/EINPresswire.com/ -- KENT, WA--(Marketwired - February 10, 2016) -  Waterjet Holdings, Inc., an entity affiliated with American Industrial Partners ("AIP"), has legally changed name to Shape Technologies Group, Inc. (SHAPE), as of December 18, 2015.
"We are excited to announce the name change from Waterjet Holdings to Shape Technologies Group. This change reflects our current and future growth beyond being the world leader in waterjet technology," said David Savage, chief executive officer of SHAPE. "Our growing family of companies deliver advanced manufacturing process solutions built off our core technology platforms in ultrahigh-pressure pump and process control to address markets including waterjet cutting, industrial cleaning, surface preparation, and food processing -- all residing under the SHAPE organization. Our new name not only reflects our path toward expanding our capabilities, but also the synergistic relationship of our companies."
In 2013, American Industrial Partners (AIP) purchased KMT Waterjet, the inventor of waterjet founded in 1970, forming Waterjet Holdings, Inc. In January 2014, AIP added Flow International Corporation, the inventor of abrasive waterjet founded in 1974. As part of an ongoing focus on advanced manufacturing process solutions for tomorrow's highly engineered products, Waterjet Holdings then complemented its technology and aftermarket portfolio through strategic acquisitions. Today, SHAPE includes KMT Waterjet, Dynamic Robotic Solutions, H2O Jet, Flow International Corporation, AquaFlow, Tech-Con Automation, and Advanced Pressure Systems. SHAPE will continue to focus on its strategic initiatives of addressing multiple growth opportunities, both organically and inorganically through the targeting of new markets, the development of new products, the growth of aftermarket and the addition of complementary technologies.
About American Industrial Partners 
American Industrial Partners is an operationally oriented middle-market private equity firm that makes control investments in North American-based industrial businesses serving domestic and global markets. AIP has deep roots in the industrial economy and has been active in private equity investing since 1989. To date, AIP has completed over 40 transactions and is currently managing more than $1.1 billion in equity capital. AIP invests in all forms of corporate divestitures, management buyouts, recapitalizations, and going-private transactions of established businesses with revenues of $100 million to $750 million. For more information about American Industrial Partners, contact Ben DeRosa, Partner at 212-627-2360, extension 200.
About Shape Technologies Group, Inc.
Shape Technologies Group, Inc. (SHAPE) delivers innovative manufacturing process solutions to customers spanning 100 countries and a broad array of industries. As the world leading provider and inventor of waterjet, SHAPE has become a strategic ecosystem of companies providing material processing and surface preparation, automated assembly, robotic motion systems, material handling, software, process control, aftermarket parts, and comprehensive support to our customers. 
This press release contains forward-looking statements relating to future events or future financial performance that involve risks and uncertainties. The words "believe," "expect," "intend," "anticipate," variations of such words, and similar expressions identify forward-looking statements but their absence does not mean that the statement is not forward-looking. These statements are only predictions and actual results could differ materially from those anticipated in these statements based on a number of risk factors, including those set forth in the Company's filings with the U.S. Securities and Exchange Commission. Forward-looking statements in this press release include, without limitation, statements regarding the end of trading in Flow shares and growth in Flow's markets and business. Readers are cautioned not to place undue reliance on these forward-looking statements that speak only as of the date of this announcement.
Media Inquiries
Nicole Quick
253-246-3200
nquick@shapetechnologies.com

Investor Inquiries
Annie Leschin
415-775-1788
annie@streetsmartir.com