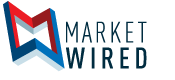 INTEGA Skin Looks GUD to Knight
/EINPresswire.com/ -- MONTREAL, QUEBEC -- (Marketwired) -- 01/25/16 -- Knight Therapeutics Inc. (TSX: GUD) ("Knight"), a leading Canadian specialty pharmaceutical company, announced today that it has entered into a secured loan agreement with INTEGA Skin Sciences Inc. ("INTEGA"), a new Montreal-based skincare company aspiring to become a benchmark in the pharmaceutical industry in the treatment and care of skin diseases and their symptoms. Pursuant to the agreement, Knight may extend up to $10.5 million of secured debt at a minimum interest rate of 13% per year and a term ranging from one to six years; $9 million to be disbursed at closing, $1 million upon INTEGA meeting certain financial targets, and $0.5 million at Knight's option conditional on specified events. Concurrent with the Knight loan, the Bloom Burton Healthcare Lending Trust has invested $1.8 million by way of equity financing and unsecured convertible debt. As part of the transaction, Knight has been issued 8% of the fully-diluted common shares in the capital of INTEGA, plus other consideration. The proceeds will be used to support the acquisition of Valeant Groupe Cosmederme, which includes Laboratoire Dr. Renaud, Pro-Derm, and Premiology, three high-end medical skincare brands, from Valeant Canada. In conjunction with the secured loan, Knight has entered into an exclusive distribution, license and supply agreement to commercialize all INTEGA's current and future products in Israel, Romania, Russia, sub-Saharan Africa and the Caribbean. Subject to conditions, Knight may also receive rights to certain future products in Canada.
"We are very excited to partner with Knight, a Canadian specialty pharma and active healthcare-specialized lender. Both Knight and INTEGA share the same goal of touching the lives of Canadians through our product offerings", said Gregory Orleski, Founder and CEO of INTEGA.
"Knight is excited to strengthen INTEGA in the acquisition of three solid brands trusted by both skincare professionals and consumers alike across Canada and beyond," said Jonathan Ross Goodman, President and CEO of Knight.
About INTEGA Skin Sciences Inc.
Founded in 2015, INTEGA Skin Sciences Inc. is focused on positively impacting the lives of Canadians suffering from skin ailments by promoting healthy skin through clinically proven quality dermatology products. INTEGA strongly recognizes the importance of skin care: skin is the largest organ of the human body and its ailments impact both physical and psychological health. INTEGA believes that Canadian healthcare professionals and consumers require continued and additional access to quality and effective, scientifically-proven skincare products, and aims to fill gaps present in the market.
About Knight Therapeutics Inc.
Knight Therapeutics Inc., headquartered in Montreal, Canada, is a specialty pharmaceutical company focused on acquiring or in-licensing innovative pharmaceutical products for the Canadian and select international markets. Knight Therapeutics Inc.'s shares trade on TSX under the symbol GUD. For more information about Knight Therapeutics Inc., please visit the company's web site at www.gud-knight.com or www.sedar.com.
Forward-Looking Statement
This document contains forward-looking statements for Knight Therapeutics Inc. and its subsidiaries. These forward looking statements, by their nature, necessarily involve risks and uncertainties that could cause actual results to differ materially from those contemplated by the forward-looking statements. Knight Therapeutics Inc. considers the assumptions on which these forward-looking statements are based to be reasonable at the time they were prepared, but cautions the reader that these assumptions regarding future events, many of which are beyond the control of Knight Therapeutics Inc. and its subsidiaries, may ultimately prove to be incorrect. Factors and risks, which could cause actual results to differ materially from current expectations are discussed in Knight Therapeutics Inc.'s Annual Report and in Knight Therapeutics Inc.'s Annual Information Form for the year ended December 31, 2014. Knight Therapeutics Inc. disclaims any intention or obligation to update or revise any forward-looking statements whether as a result of new information or future events, except as required by law.
Contacts:
Knight Therapeutics Inc.
Jeffrey Kadanoff, P.Eng., MBA
Chief Financial Officer
514-484-GUD1 (4831)
514-481-4116 (FAX)
info@gud-knight.com
www.gud-knight.com