NEUROGENX WORKING TO PROVIDE GREATER ACCESS TO NEEDED NEUROPATHY TREATMENT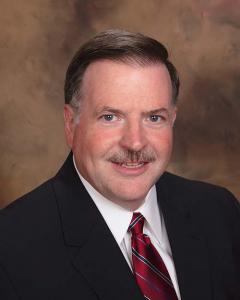 Paul Todd, Executive Director of the new Neurogenx Nerve Center in Hoover, Al.
The new Neurogenx Nerve Center of Hoover is conveniently located just outside of Birmingham, AL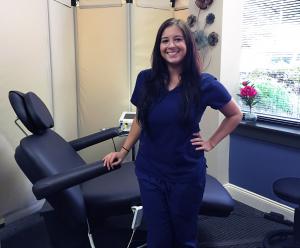 Shellie Files, MA, welcomes you to the new Neurogenx Nerve Center in Hoover.
First Two Specialty Neurogenx Nerve Centers Open in Alabama and California
After Neurogenx resolved my neuropathy symptoms, I was convinced that I had to help make this treatment available to other people who are suffering.
— Paul Todd, Executive Director, Hoover Center
LANSING, MI, UNITED STATES, July 20, 2015 /
EINPresswire.com
/ -- In a milestone for both
Neurogenx
and patients suffering with
neuropathy
, the first two Neurogenx Nerve Centers in the country are scheduled to open this summer. July 20 marks the grand opening of the first location in Hoover, Alabama followed by a second facility in Palm Desert, California, in August. The Nerve Centers are the heart of a coordinated effort to increase awareness of the seriousness of peripheral neuropathy and provide greater access to effective treatment.
Neuropathy is the tingling, burning, pain and numbness in feet and hands caused by nerve damage due to diabetes and chronic nerve conditions such as fibromyalgia and carpal tunnel syndrome. It affects nearly 30% of Americans over the age of 40 and has been traditionally difficult to treat. Previously limited treatment options often left patients with their conditions unimproved, depressed and unable to do daily activities. In worst-case diabetic scenarios, neuropathy can lead to loss of balance, falls and injuries that don't heal – perhaps even resulting in the amputation of a foot or leg.
"The Neurogenx Electronic Signal Technology treatment changes all that," said Paul Todd, Executive Director of the Neurogenx Center in Hoover. "We use a restorative medical protocol that helps the body heal itself." Todd was introduced to Neurogenx while working with podiatrists as part of his in-office dispensing business. He had been living with severe pain in one foot for more than six months, after he jammed it jumping into a swimming pool. He had already visited numerous medical practitioners without relief, but after two Neurogenx treatments, Todd's foot pain vanished and has not returned. "I was convinced right then and there that I had to help make this treatment available to other people suffering with neuropathy."
Patented and FDA-cleared as the only device of its kind, the NEUROGENX 4000Pro uses advanced Electronic Signal Technology (EST) in a non-surgical, non-narcotic treatment that resolves neuropathy symptoms in more than four out of five patients. It has been used by hundreds of physicians nationwide with dramatic results.
"Improvement often becomes noticeable within 3-4 treatments," said Keith London, President of the Neurogenx Nerve Center in Palm Desert. Even patients who have suffered for years as well as some who could barely walk have shown significant improvement after three or four Neurogenx treatments. "And because so many neuropathy patients have been shuffled from doctor to doctor with no hope for a solution, we wanted the Neurogenx treatment experience to be entirely different," added London. "Our facilities are new, comfortable and attractive, designed to make a treatment feel more like a spa experience than a doctor visit."
Neurogenx Nerve Centers are staffed by specially-trained clinicians, certified in the Neurogenx treatment protocol. The Centers are independently owned and operated, but receive training, marketing and business support from Neurogenx corporate headquarters.
Karen M. Sandlin
Neurogenx
1-800-335-7624
email us here