Contact Us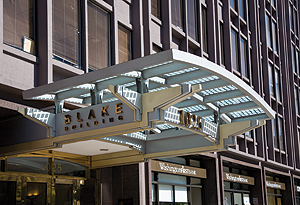 Company Address
IPD Group, Inc. dba EIN Presswire
1025 Connecticut Ave. NW, Suite 1000
Washington, DC 20036. USA
Tel: +1 (202) 335-3939
Customer Support
Please use the contact form →
or call +1 (202) 335-3939
Would you like to become an authorized reseller?
Do you have clients who need customized services?
Washington, DC: +1 (202) 335-3773
London, UK: +44 20 8036 3949
Quick Help Guide
Find answers to the most common questions:
Help! I've found a typo! No problem. If the release has already been issued, we can edit it. The edits will show on versions within the distribution we control. Just send us an email through the contact form below indicating the release and the changes needed. We are happy to help you.
If the release has not yet been distributed and is pending, all you need to do is go to the dashboard and revert it to a draft. You may then make your edits and resubmit the release to our editorial department.
Is there a problem with an image? Sometimes you might need to change or delete an image. Stuff happens. Just contact customer service through our form and indicate the release title, the name of the image that needs to be changed/deleted and the name of the new image if needed for replacement. Make sure the new image is in your image library.
Do you have a question about your distribution reporting? A distribution report is available with each release about 2 hours after it's distributed. These reports can be found on your dashboard. Reports are available as HTML and PDF.
It doesn't happen often, but if you need a release deleted we can take it down from the distribution network we control. Send us an email through the contact form below and include the title of the content.
Contact Form
Registered members, please log in. Your contact details will fill in automatically.
We will send you an automatic reply as soon as we receive your email. If you don't receive it, please check your spam/junk folder.
Please fill in all fields.