Unbounded Tek Transforms Card Issuing with Innovative Blockchain-Integrated Solutions: A Leap Forward in FinTech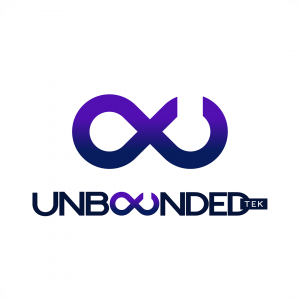 MEXICO CITY, MEXICO, November 7, 2023 /EINPresswire.com/ -- Unbound Tek, A Division of TFSF Holdings, LTD, a pioneering company in the fintech industry, has taken a significant step forward by enhancing its innovative and tailored service for card issuing software and solutions. This cutting-edge hybrid bespoke solution harnesses the power of blockchain technology to transform the card-issuing process.
Unbounded Tek's revolutionary bespoke platforms empower businesses to effortlessly create, distribute, and manage their payment cards with unparalleled ease and security. The seamless integration of traditional card-issuing software and blockchain technology provides unrivaled transparency. The trustless nature of blockchain ensures that every transaction is securely recorded on a public ledger, enhancing data security and reducing fraud. This transparency also brings about a reduction in business costs, as intermediaries are no longer needed.
The enhanced platforms represent a significant leap forward in the fintech industry. By integrating blockchain with card issuing, we are pushing the boundaries of what is possible in payment solutions, providing our customers with unparalleled efficiency and security. The launch of this new service underscores Unbounded Tek's unwavering commitment to innovation in the fintech space. By dismantling barriers and creating unique solutions, the company is meeting the evolving needs of today's businesses. In a rapidly changing digital landscape, Unbounded Tek's cutting-edge platform is poised to showcase the potential of merging traditional financial systems with new technology.
Unbounded Tek embodies a steadfast commitment to innovation, evident through their diligent work and unwavering dedication to pioneering new solutions. The company's focus extends beyond the present, encompassing the future of fintech and acknowledging the disruptive potential of blockchain technology within traditional financial services. This visionary outlook propels their tireless efforts to forge new paths in the industry. Unbounded Tek's distinctive approach to card issuing not only simplifies the process but also introduces an unparalleled layer of security and transparency. By harnessing the power of blockchain technology, the company has effectively eliminated various inefficiencies associated with traditional card issuing methods, resulting in an efficient, secure, and user-friendly product.
The expansion of these services marks a significant milestone in Unbounded Tek's journey. With this recent progress, Unbounded Tek once again demonstrates its ability to stay ahead of the curve and lead the way in the fintech industry.
Our platform is just the beginning of a series of forthcoming innovations. When businesses consider card issuance, Unbounded Tek's platform should be their top choice. The combination of traditional card-issuing software and state-of-the-art blockchain technology is a game-changer, ensuring optimal efficiency and security. With Unbounded Tek, businesses can have confidence in receiving the finest fintech solutions available. Our pioneering spirit sets us apart in an industry where innovation is of utmost importance.
###
Unbounded Tek: Your Software Development and Blockchain Solutions Partner. Are you ready to transform your ideas into reality? Unbounded Tek, a Seychelles-based company, specializes in delivering exceptional software development and harnessing the power of blockchain technology. With expertise spanning Africa, the Middle East, Europe, and Asia, our skilled team of developers is eager to collaborate with you and fulfill your unique business requirements. Discover the innovative solutions Unbounded Tek offers to bring your concepts to life. Contact us at sales@unboundedtek.com or visit our website at https://www.unboundedtek.com. Let's embark on an extraordinary journey of creation together.
Sarah Li
Unbounded Tek
sales@unboundedtek.com
Visit us on social media:
Instagram