Marquee Semiconductor Expands Presence in India with New Location at VSSUT Campus in Odisha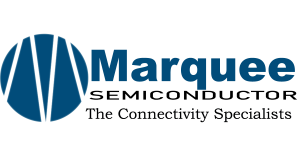 MILPITAS, CALIFORNIA, UNITED STATES, September 27, 2023 /EINPresswire.com/ -- Marquee Semiconductor, a leading innovator in the semiconductor industry, is thrilled to announce the establishment of a new location at the Veer Surendra Sai University of Technology (VSSUT) campus, Burla, Odisha in India. This strategic move reinforces Marquee Semiconductor's commitment to advancing technology and fostering talent in the region. Moreover, this partnership is a significant step forward for Marquee as it establishes its primary "Center of Excellence in Chiplet Design and Systems".
The inauguration of this facility marks a significant milestone in Marquee Semiconductor's journey, demonstrating its dedication to providing semiconductor solutions to India's thriving tech community. The proximity to VSSUT, a prestigious educational institution renowned for its engineering and technology programs, underscores Marquee's commitment to nurturing local talent and driving innovation by collaborating with the local community. Indeed, the company was able to hire top talents through a campus drive program after the official agreement.
Marquee Semiconductor's new facility at VSSUT will serve as a hub for research, development, and collaboration, providing a dynamic environment for engineers, researchers, and students to work closely on groundbreaking semiconductor projects. This facility will house advanced labs, testing equipment, and collaborative spaces, enabling Marquee Semiconductor to engage in cutting-edge research and development activities.
"We are excited to open this new facility at the Veer Surendra Sai University of Technology campus in India," said Don Smith, VP Engineering at Marquee Semiconductor. "This marks a significant step in our mission to foster innovation, empower local talent, and strengthen our presence in India. We look forward to working closely with the VSSUT community to drive technological advancements and contribute to India's growing semiconductor ecosystem."
The alliance between Marquee Semiconductor and VSSUT aims to provide students with valuable real-world experience, foster innovation, and support the development of new technologies. Through internships, research projects, and knowledge-sharing initiatives, Marquee Semiconductor will actively engage with the VSSUT community to promote learning and professional development.
"The collaboration with Marquee Semiconductor is significant, and will lead to a fruitful exchange of technology, resources, and ideas between academia and industry"; expressed Professor Banshidhar Majhi, the Vice Chancellor of VSSUT. "This will support VSSUT to play a pivotal role in building a semiconductor ecosystem in the region."
For more information about Marquee Semiconductor and its innovative semiconductor solutions, please visit https://www.marqueesemi.com/.
About Marquee Semiconductor
As a global semiconductor services company headquartered in Silicon Valley USA, we specialize in connectivity-related designs for SoC/Chiplets and FPGAs. Our services range from staff augmentation to turnkey solutions, covering the complete journey from spec to silicon. Our global footprint enables us to serve clients worldwide, providing dependable results that drive innovation and expedite time to market. With a relentless pursuit of innovation, integrity, and transparency, Marquee Semiconductor has established itself as a go-to provider for cutting-edge design solutions. The new facility at Veer Surendra Sai University of Technology in India reflects Marquee Semiconductor's dedication to nurturing local talent and driving technological advancements in the region.
About Veer Surendra Sai University of Technology (VSSUT)
Veer Surendra Sai University of Technology, formerly known as the University College of Engineering, Burla, is a state university located in Burla, Sambalpur, Odisha, India. Established in 1956, it is the oldest engineering college in Odisha. UCE Burla, its former name, was officially changed to its current name on 10 June 2009, as a result of a resolution by the Government of Odisha to accord it with the status of a unitary university. The university was declared eligible to receive central assistance under Section 12B of the UGC Act in 2012.
Brenda Zavala
Marquee Semiconductor
+1 857-333-9478
email us here
Visit us on social media:
Facebook
LinkedIn