CeluvPlay Announces They Are Joining Chainlink BUILD Program
NEW YORK, NY, Sept. 21, 2023 (GLOBE NEWSWIRE) -- CeluvPlay is excited to announce that they are officially joining the Chainlink BUILD program. As a part of BUILD, CeluvPlay aims to accelerate ecosystem growth and long-term adoption of NFTs by gaining enhanced access to Chainlink's industry-leading oracle services and technical support, as well as incentivizing greater cryptoeconomic security, in exchange for a commitment to provide network fees and other benefits to the Chainlink community and service providers, including stakers.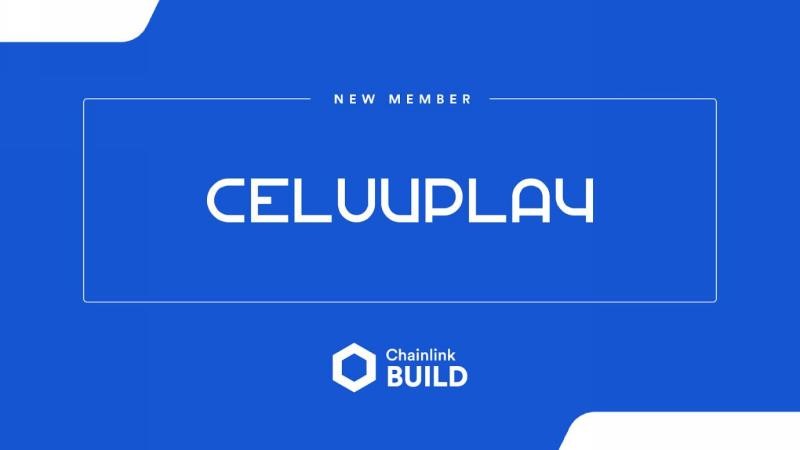 Our participation in BUILD provides the benefits of priority support from the Chainlink ecosystem, increased access to dApps and users looking for Web3 gaming opportunities, and stronger incentive alignment between the Chainlink and CeluvPlay communities. CeluvPlay is confident that through enhanced support, secure off-chain services, and the backing of Chainlink's vibrant community, CeluvPlay can accelerate awareness of the CeluvPlay platform. 
CeluvPlay: A DAO-Governed Multi-Purpose dApp
CeluvPlay is a platform offering original content, games, entertainment, and more. CeluvPlay design, develop, and produce original content. Our ecosystem involves the NERDi MOODi NFT series, NERDi MOODi IP Webtoon, CeluvPlay dApp called Astian, the CeluvPlay DAO, and the CeluvPlay BaaS (blockchain-as-a-service) system, and expansion to live streaming and game center is in development. 
In short, CeluvPlay aims to create a DAO-based blockchain ecosystem utilizing NFTs, user rewards, and decentralized governance.
Why CeluvPlay Joined Chainlink BUILD
CeluvPlay joined BUILD to maximize the benefits of security and reliability that Chainlink's oracle infrastructure provides. As part of BUILD, CeluvPlay will receive key benefits, including access to and integration of high-quality market data through Chainlink Price Feeds, secure smart contract automation through Chainlink Automation, provably fair randomness through Chainlink VRF, and access to new Chainlink product alpha and beta releases, among other benefits. 
In exchange for these services, CeluvPlay will make 3% of its native token supply available to Chainlink service providers, including stakers, over time. These mutually aligned economic incentives enable both communities to support one another.
"Chainlink provides a comprehensive set of Web3 services that empower us to build the CeluvPlay platform with greater security and reliability assurances. CeluvPlay looks forward to continuing our collaboration together, and we're excited to welcome the passionate Chainlink community into the CeluvPlay ecosystem."—Justin Ha, CEO 
About Chainlink
Chainlink is the industry-standard Web3 services platform and has enabled trillions of dollars in transaction volume across DeFi, insurance, gaming, NFTs, and other major industries. As the leading decentralized oracle network, Chainlink enables developers to build feature-rich Web3 applications with seamless access to real-world data and off-chain computation across any blockchain and provides global enterprises with a universal gateway to all blockchains.
Learn more about Chainlink by visiting chain.link or reading the developer documentation at docs.chain.link. To discuss an integration, reach out to an expert. 
About CeluvPlay
CeluvPlay is a creative project that connects users around the world through our own 'original content' and IP, and utilises the blockchain system to provide new 'entertainment' in the digital realm. 
CeluvPlay designed the NERDi MOODi IP and produced various contents including webtoon and successfully completed NFT minting 1, 2, 3 and PET NFT based on the IP. Currently, CeluvPlay is developing Astian, the dApp for CeluvPlay, and preparing for the expansion to livestreaming and game centre services. "
Learn more about CeluvPlay by visiting linktree containing all the official links.
Social Links
Twitter: https://twitter.com/CeluvPlay
Medium: https://medium.com/celuvplay
Discord: https://discord.com/invite/celuvplay
Telegram: https://t.me/celuvplay_announce
Media Contact
Brand: CeluvPlay
Contact: Media team
Email: info@celuvplay.io
Website: https://celuvplay.io/
SOURCE: CeluvPlay