CASCADE NORTHWEST CONSULTING Offers Behavioral Threat Assessment Management Services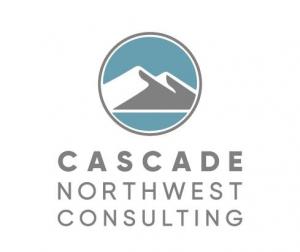 The firm aims to promote the school safety paradigm with a comprehensive, multi-disciplinary, and preventive approach.
KALAMA, WASHINGTON, UNITED STATES, September 21, 2023 /
EINPresswire.com
/ -- In a time when school safety has become an increasingly pressing concern across the United States, CASCADE NORTHWEST CONSULTING proudly announces its Behavioral Threat Assessment Management training service. Designed to go beyond mere intervention, the system focuses on prevention, offering schools a technically robust yet flexible framework tailored to diverse educational environments. School administrators and others looking for
Virginia threat assessment consultation
can check out this firm.
"This is not your average safety protocol," says Adam Scattergood, a key consultant at CASCADE NORTHWEST CONSULTING and a Certified Threat Manager. "We have taken a preventive stance, emphasizing a multi-disciplinary, multi-agency approach to equip schools with actionable strategies that are both technically sound and highly adaptable."
Adam brings over two decades of experience in behavioral health and threat management. His formal training in the Salem-Keizer Cascade Threat Assessment System and membership with the Association of Threat Assessment Professionals make him a leading voice in this initiative. Those seeking Virginia threat assessment consultation can contact Adam at CASCADE NORTHWEST CONSULTING.
The firm's Behavioral Threat Assessment Management System hinges on a multi-disciplinary approach involving experts from different fields, including mental health. "This cross-sectoral approach enables us to comprehensively assess threats and develop uniquely tailored intervention and supervision strategies," Adam explains. "The goal is to enhance not just the physical safety of educational communities but also to improve the psychological sense of safety among students, faculty, and parents."
With its Behavioral Threat Assessment Management System, CASCADE NORTHWEST CONSULTING takes an important stride in transforming the school safety narrative from reaction to prevention. This comprehensive and adaptable system is a testament to the company's commitment to providing safer, more secure educational environments nationwide.
About CASCADE NORTHWEST CONSULTING -
With a singular focus on enhancing the safety and well-being of educational settings, CASCADE NORTHWEST CONSULTING uses over two decades of expertise in behavioral threat assessment and school safety. Its consultants, like Adam Scattergood, are industry veterans with formal training in cutting-edge threat assessment systems. Beyond its core service offerings, the firm has been instrumental in various community-based projects and collaborations, reinforcing its dedication to safeguarding educational environments. The consultancy has provided a variety of presentations and training at the local, regional, and state levels, solidifying its reputation as an industry leader. For those looking for Virginia threat assessment consultation, CASCADE NORTHWEST CONSULTING is a go-to service.
Media Contact
CASCADE NORTHWEST CONSULTING
+1 360-355-6895
admin@cascadenwconsulting.com
Visit us on social media:
Facebook
Instagram